KIS International School
---
KIS 25th Anniversary Community Fair 2024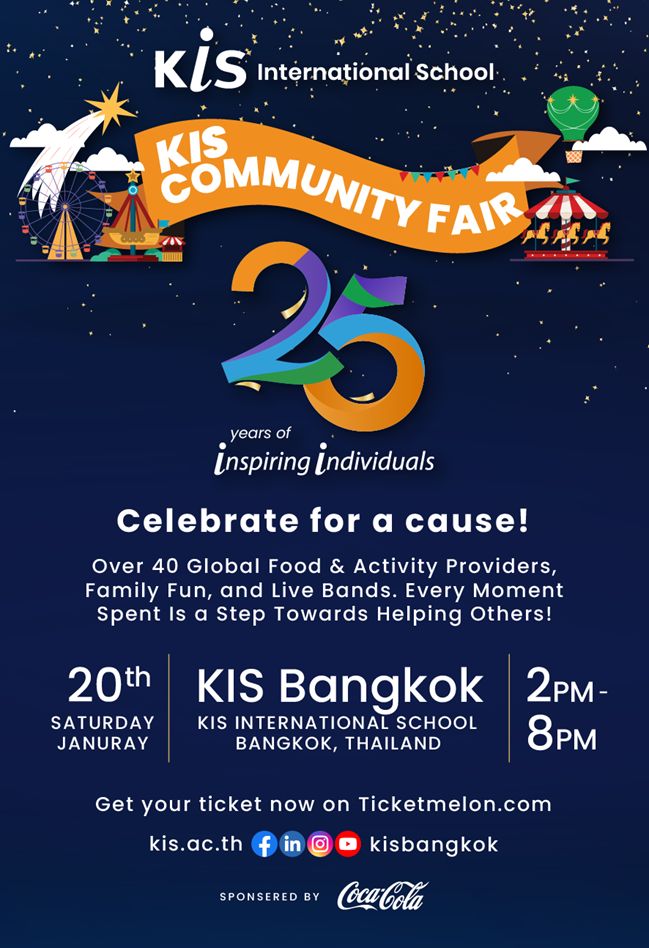 Our 25th Anniversary Community Fair is a self-funding event with a percentage of the proceeds going towards the Provision of Athletic Education for students at KIS as well as student-led initiatives and clubs.
KIS students regularly engage in multiple fundraising and awareness campaigns for the various organizations they support, including: Mangrove Teens, Operation Smile, Runabled, Soi Dog,
and other initiatives that KIS students are committed to supporting.
Hence, would it be possible to request you in support to express to TICC members especially to the possibility vendors are able to join us.
Event Details:
Date: Saturday, January 20, 2024
Time: 14:00 - 20:00
Location: KIS International School Bangkok
For confirmation, Kindly please reserve in this form.
After your confirmation, the Payment will be done via QR code or transfer to the account. We will share details after your form has been received.
For further inquiry: 02-274-3444 ext 5201 (K. Ja) ext 5107 (K. Câline)