Bangkok Marriott Marquis Queen's Park
---
Unlock a Culinary Adventure with the Nazo Mystery Box at Akira Back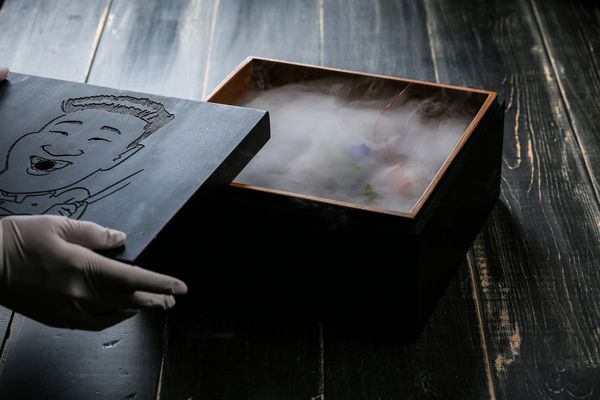 Bangkok, Thailand, 7 November 2023 – Akira Back, the innovative and inspiring Asian restaurant on the 37th floor of Bangkok Marriott Marquis Queen's Park, is inviting guests to embark on a culinary adventure and unlock the secrets of gastronomy with the "Nazo Mystery Box".
"Nazo" is a Japanese word that translates as mystery, enigma or puzzle – something that is not easily explained and carries an element of intrigue. It is this very concept that has sparked the imagination of the talented chef at Akira Back.
The Nazo Mystery Box will transport diners on a journey of curiosity and gastronomy. The lid carries an artistic etching of Chef Akira Back himself, and a plume of smoke gently rises from within, offering the only clue to what lies inside.
When the lid is lifted, diners are presented with a series of multi-sensory delights – nine colorful, bite-sized culinary creations, handcrafted by our talented chef using only the finest ingredients imported from Japan. These include premium cuts of tuna such as otoro, chutoro and akami, alongside other exquisite seafood like botan ebi, known for its succulent sweetness, king crab leg, caviar, abalone, and hirame, a high-quality fish famed for its distinctive flavor and firm texture.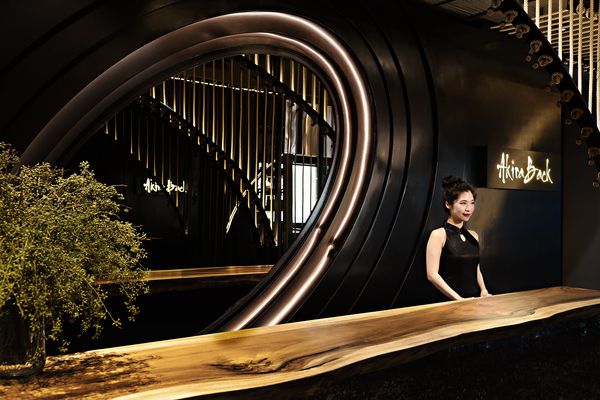 This creates the perfect blend of culinary theater and creative gastronomy – an experience that starts with the anticipation of not knowing what the box contains, followed by the courage to take the first bite, and completed by the exquisite flavors that dance on the taste buds.
The Nazo Mystery Box is available daily from 17.30 to 23.00 hrs, exclusively at Akira Back Bangkok, priced at just THB 3,200++ per box. Limited boxes are available, so don't miss this highly original and intriguing epicurean experience with your loved one!
Advanced reservations are required, please call +66 (0) 2 059 5999 email restaurant-reservations.bkkqp@marriotthotels.com or book via https://bit.ly/RSVNAkiraBackBKK
Or connect with us via these channels:
Website: https://www.akirabackbangkok.com
Facebook: https://www.facebook.com/akirabackbkk
Instagram: https://www.instagram.com/akirabackbkk/
LINE: @akirabackandabar