The St. Regis Bangkok
---
NEW SWISS INSPIRED MICHELIN STAR SUNDAY BRUNCH
From IGNIV BANGKOK by ANDREAS CAMINADA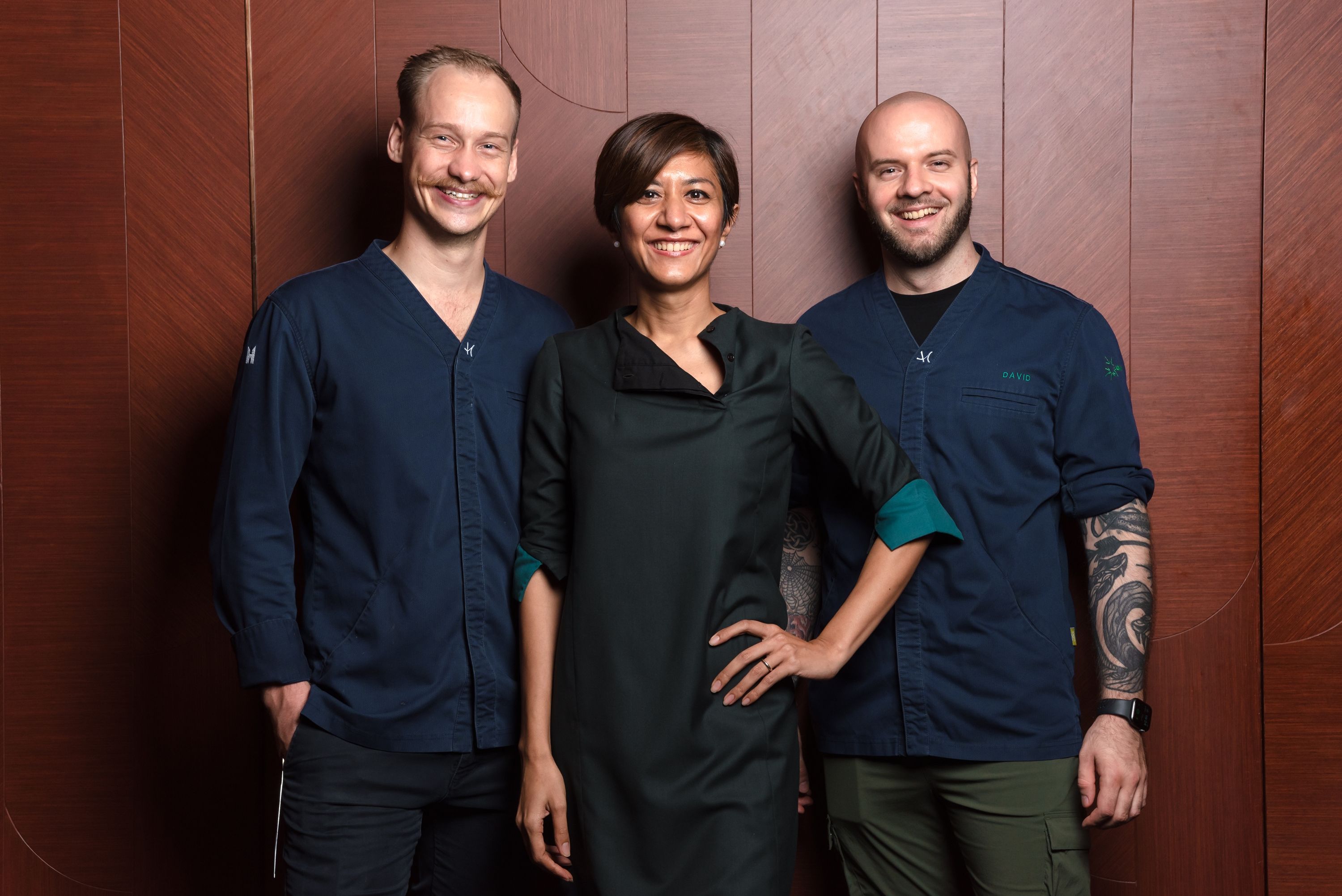 Join us for a culinary journey through Switzerland as Head Chef David Hartwig and his team offer a special Sunday Brunch menu celebrating the flavors of the Swiss Alps and classic dishes from his native homeland.
Bangkok, Thailand – October 24, 2023 – Having recently returned from a visit to Switzerland, Chef David Hartwig and his team have been busy creating a unique monthly Sunday Brunch experience for guests of IGNIV Bangkok, starting on October 29.
Expect a casual but refined interpretation of a Sunday Brunch with classic Swiss dishes in a friendly and relaxed atmosphere with a DJ. Presented in a playful way, the menu is a mix of modern and classic Swiss dishes, featuring different breads, appetizers, classic egg dishes and not-to-be-missed desserts and pastries. Guests may choose from a large selection of savory and sweet additions like Truffle French Toast, Waffles with Crème Fraiche Tin of Caviar, Pan Cake Tower - Chantilly – Strawberry and more (cost varies by selection). A variety of beverages including an extended wine by the glass list and our special cocktail menu is also available.
"Creating this menu and experience with Arne and Gina was a lot of fun and brought back so many great memories of brunch with my family and friends. We are excited to welcome our guests and give them an authentic taste of Switzerland," said Chef David Hartwig.
This exclusive taste of Switzerland by IGNIV Bangkok will happen once a month on October 29, November 26, and December 24, 2023 from 12:00 – 3:00 PM for THB 1,900++ per person, excluding beverage.
Advanced reservations recommended. Please call +66 2207 7822, e-mail igniv.bangkok@stregis.com, visit www.ignivbangkok.com or link http://bit.ly/IGNIVBangkokReservationAP
Or connect with us via these channels:
Website: www.ignivbangkok.com
www.stregisbangkok.com
Facebook: IGNIVBangkok
TheStRegisBangkok
Line official account: @ignivbangkok
@stregisbangkok