The St. Regis Bangkok
---
A VOYAGE THROUGH THE ESSENCE OF ITALY WITH AN EXQUISITE TALAMONTI WINE DINNER AT THE ST. REGIS BANGKOK
Paired with a five-course dinner created by Italian-Peruvian Executive Sous Chef Brian Rodriguez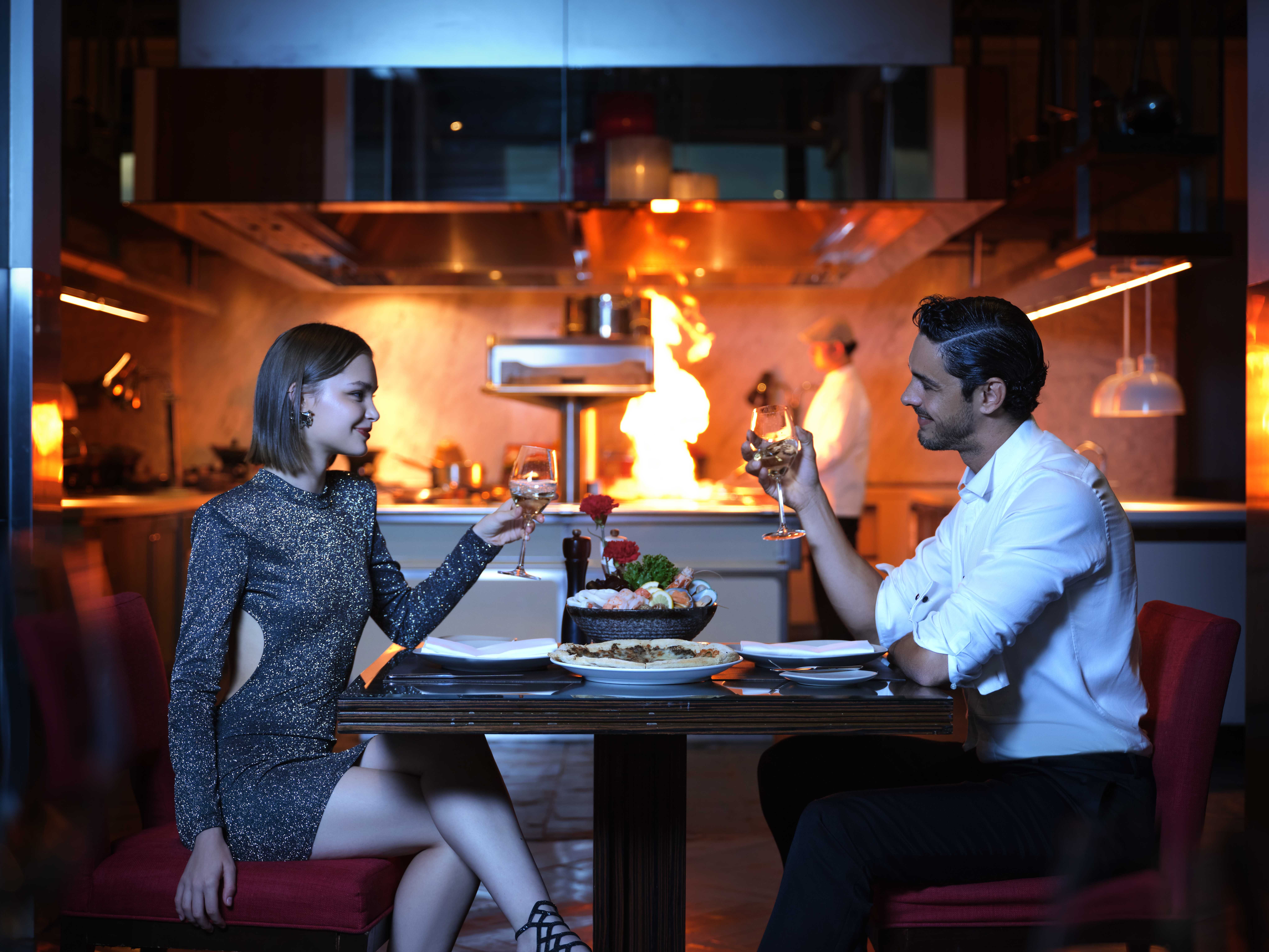 Bangkok, Thailand – October 24, 2023 - The St. Regis Bangkok presents a one-off exclusive wine dinner showcasing wines from Talamonti, one of Italy's most dynamic boutique wine producers, paired with a five-course dinner, crafted by Executive Sous Chef Brian Rodriguez. Indulge in the evening's splendor with engaging tales and insights of Talamonti wines, as well as discover an exceptional culinary experience created with a deep-rooted passion for blending traditional Italian flavors with local ingredients, available at VIU restaurant on November 8, 2023.
Nestled in the heart of Central Italy's Loreto Aprutino, the Talamonti Family Estates, founded in 2001, encapsulates the essence of Italian winemaking. With 75 hectares dedicated to sustainably produced vineyards and olive groves, the Talamonti, along with its sister estates Ilauri and Colle Corviano, are the proud labors of love of the Redmont-Di Tonno family.
The selection of handpicked labels from the vineyard is presented alongside a five-course experience which commences with Sea Scallops, Saffron, Poppy Seeds, and Caviar, with the delicate sweet taste of the scallops perfectly paired with the red fruit notes of ROSE - Cerasuolo D'Abruzzo. For the second course, the fruity and citrus notes in the Salmon Mosaic, Fennel, Apple, and Citrus Caviar are reflected in ATERNUM – Trebbiano D'Abruzzo, complementing the natural oils of the salmon. Moving to the next course, the rich and creamy texture of Gorgonzola and Mascarpone Risotto, Wild Berries, Hazelnut, and Montepulciano Balsamic Reduction — is enhanced with TRE SAGGI – Montepulciano D'Abruzzo.
The main course, Talamonti Montepulciano Braised Beef Cheek, is accompanied by truffle, potato mousseline, garden vegetables, and a hint of coffee jus, paired with KUDOS – Colli Pescaresi. Wine tannins soften the beef cheek to create a perfect consistency and cut through the richness of the meat, resulting in succulent bites. For a sweet conclusion, the flavors of Raspberry Panna Cotta, White Chocolate Gateaux, and Honeycomb are accentuated by the red berry notes of MODA' – Montepulciano D'Abruzzo.
The 5-course Talamonti Wine Dinner at VIU is presented exclusively on Wednesday, November 8, 2023, from 6:00 PM to 10:00 PM for THB 3,200 ++ per person.
For reservations and further information, guests can call +66 2207 7777, email fb.bangkok@stregis.com, link http://sevn.ly/x8O0wtil
Or contact us via online channels,
Website www.stregisbangkok.com
Facebook https://www.facebook.com/TheStRegisBangkok
Instagram @stregisbangkok
Line @stregisbangkok