Hays Recruitment (Thailand) Ltd.
---
Hays Salary Guide Survey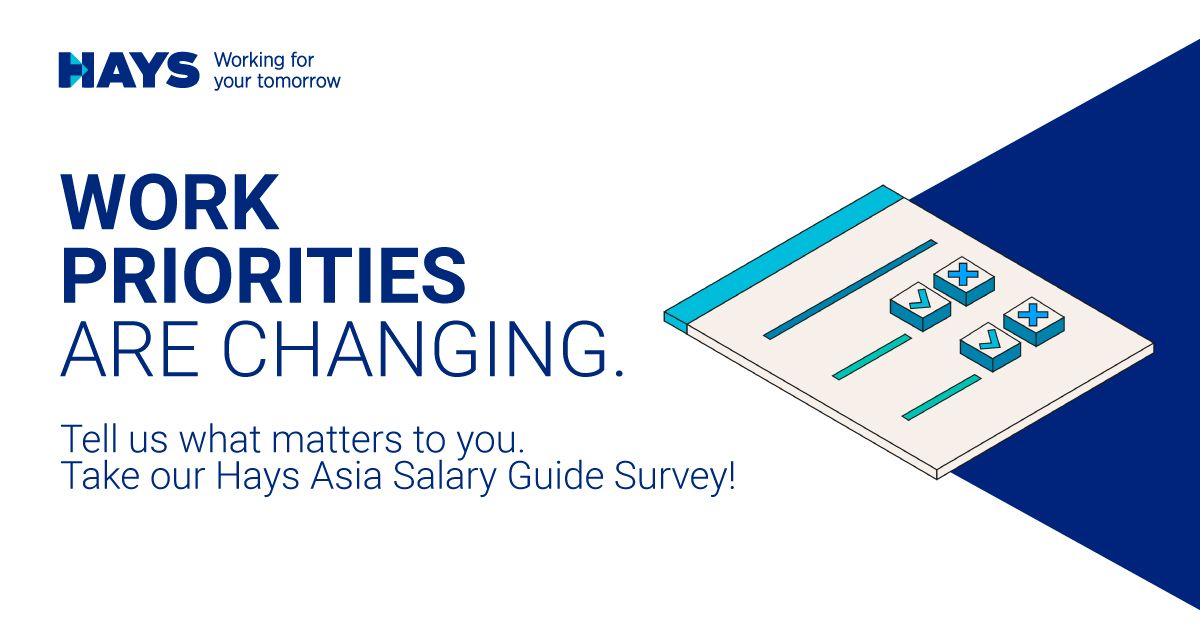 🤝 Join the conversation! Share your insights and gain valuable industry trends on salary and hiring.
Together, we can drive change and shape the future of your industry.
Take the survey now http://cx.hays.com/s3/BCCT1TH
The survey will take less than 10 minutes to complete, and your responses will remain confidential.
#HaysSalaryGuideSurvey #HaysThailand #SalarySurvey #BCCT