Shrewsbury International School Bangkok (Riverside & City Campus)
---
"LAST NIGHT OF PROMS" the Special 20th Anniversary Event!
Mark your calendars for November 1st, 2023, because Shrewsbury International School Bangkok, Riverside's highly anticipated "Last Night of Proms" event is just around the corner!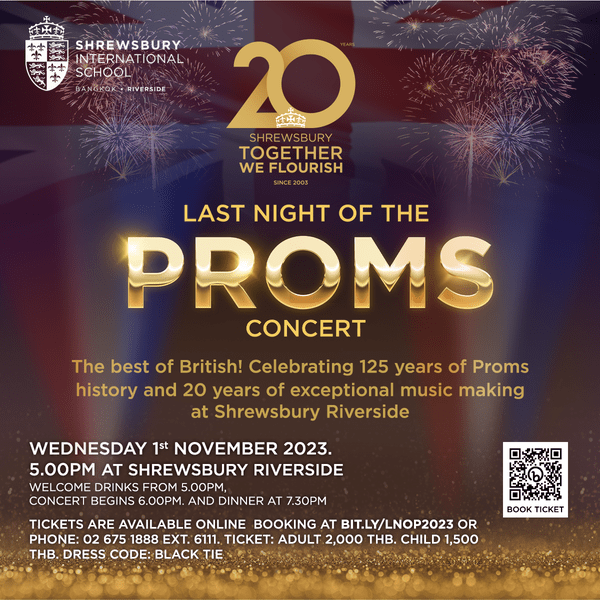 Prepare to be dazzled by the exceptional musical talents of our Riverside students as they take the stage. From classical symphonies to contemporary hits, this spectacular evening promises an array of performances that showcase the incredible breadth of our students' musical capabilities.

It's a night of enchantment where melodies will fill the air, and the audience will be transported through a musical journey like no other.
Last Night of Proms is not just an event; it's a celebration of talent, passion, and the magic of music.

Ready to join us? Don't miss out! Secure your spot by signing up at this link: https://lnop2023.paperform.co/