Swissotel Bangkok Ratchada
---
SWISSOTEL BANGKOK RATCHADA ELEVATES VEGETARIAN DINING WITH SPECIAL MENUS AT DELI SWISS AND LOONG FOONG CHINESE RESTAURANT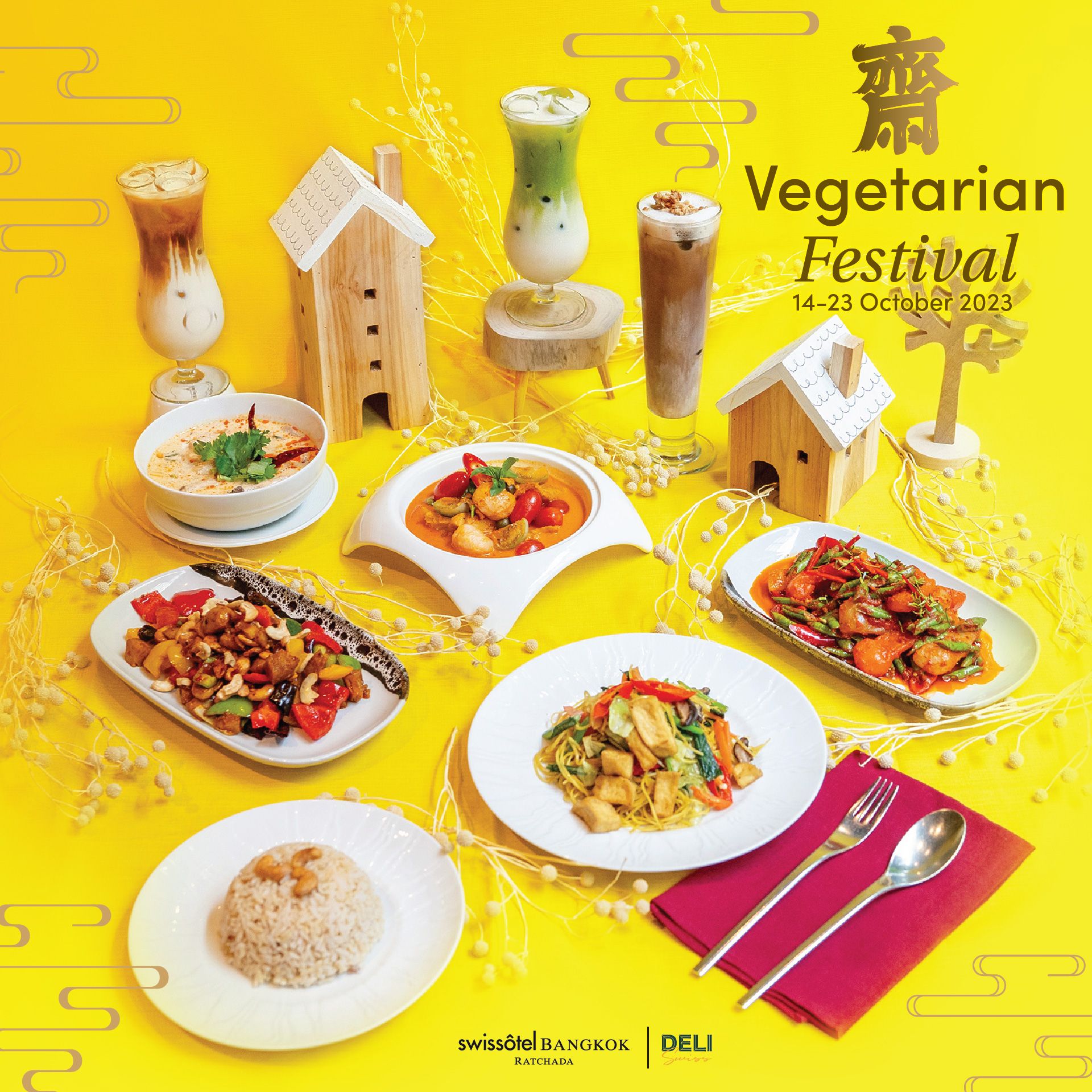 Bangkok, Thailand, 12 October 2023 — Swissotel Bangkok Ratchada is set to delight diners with an exclusive range of vegetarian dishes. From 14 to 23 October 2023, the hotel's distinguished restaurants, Deli Swiss and Loong Foong Chinese Restaurant, will feature special menus to celebrate the Vegetarian Festival.
A CULINARY JOURNEY FOR THE CONSCIOUS DINER
This year's festival is tailored to meet the rising demand for health-conscious yet delectable dining options. The curated menus aim to offer guests a culinary experience that embodies the essence of the Vegetarian Festival, focusing on purity, ethics, and wellness.
FEATURED DISHES
Deli Swiss takes center stage with its "Vegetarian Duck in Red Curry with Lychee and Pineapple, Served with Brown Rice," priced at THB 250++. This dish is a harmonious blend of rich flavors and nutritious ingredients.
Over at Loong Foong Chinese Restaurant, the "Wok-Fried Ginkgo Nuts, Mushrooms, Cashew Nuts, and Water Chestnuts in a Crispy Cup," priced at THB 280++, is not to be missed. This dish offers a unique combination of textures and flavors, making it a festival highlight.
REFRESHING DRINKS
To round off the meal, DELI SWISS is offering the "Iced Matcha Latte with Soy Milk" for THB 150++, providing a refreshing and dairy-free option for guests.
For more information or reservations, please call 02 694 2222
or contact us through Line OA: https://lin.ee/qGVMugr (@SwissotelBKK)