Santa Fe
---
Storage solutions with Santa Fe Relocation !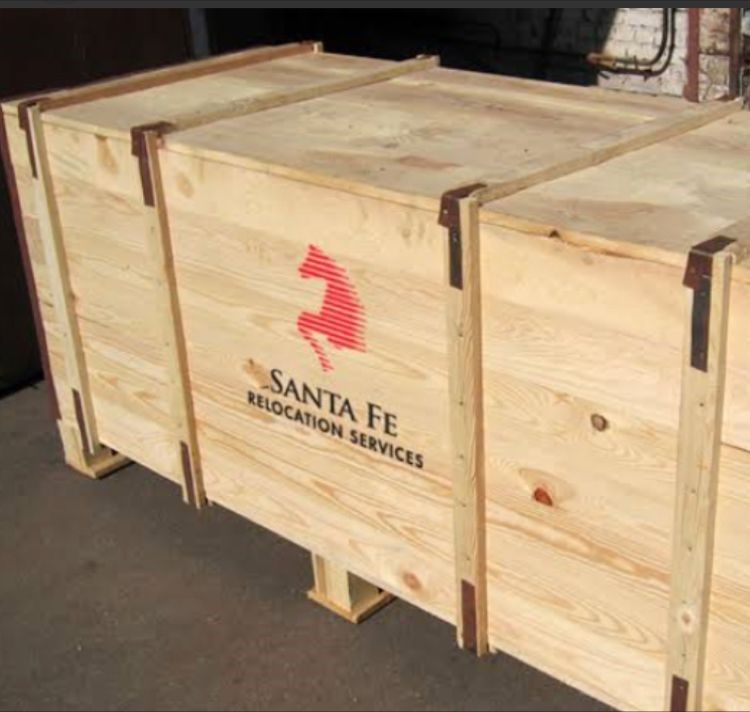 Moving to a new office can be a tumultuous period for most businesses and their employees, however Santa Fe Relocation Thailand has the solution with our storage facility well located in sukhumvit 50. Whilst working out what to do with office furniture, inventory, and equipment during an office relocation can be challenging, having secure storage available at the time can be a godsend.
Our Storage facility is undoubtedly an effective solution to these challenges, and if you read on I am outline six ways in which they can be a huge help for business owners trying to organise an office relocation.

#1 – Ideal Temporary Storage Solution
One of the main benefits of commercial storage with Santa Fe Relocation during an office relocation is our ability to provide temporary storage solutions. Moving an office can be a long and drawn-out process, and there may be a need to store items for several weeks or even months. We offer a means to store stock, office equipment, and office furniture until it is required at the new office premises.

#2 – Maintaining Organisation And Inventory Management
Moving an office can be a chaotic process, but with our commercial storage we can help maintain organisation and proper inventory management. By storing items in our storage unit, businesses can keep an inventory of what has been moved and what still needs to be transported to the new office location. This can help to minimise the risk of items being lost or misplaced during the move. Businesses can also organise items in the storage unit to make it easier to retrieve them when required.
#3 – Protection For Valuable Items
Office equipment and furniture can be expensive, as can inventory of a certain value so they all need to be protected during the office relocation. Our storage facility offer a safe and secure option to store these items while the business's office is being relocated.

#4 – Convenient Access
During an office relocation, businesses may need access to certain items at specific times. Our secured storage for rental provides convenient access to stored items, allowing businesses to retrieve items as needed.

#5 – Helping With Downsizing
Office relocation can be an opportunity for businesses to downsize and streamline their operations. Our commercial storage facility provides an ideal location to store items that are no longer needed but are still valuable. By storing these items, businesses can save money on rent and utility bills at their new location.


#6– Cost Effective
Moving an office can be a costly undertaking, but our commercial storage solution can help to save on those costs. Opting for a storage unit can be a more cost-effective solution than renting additional office space or warehouse space temporarily!
So, please contact me and I will be very pleased to show you our great storage facility near BTS Onnut !