Tom Sorensen | NPAworldwide
---
My 20 years in Thailand's recruitment scene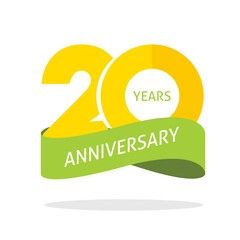 Can you believe it? It's almost unreal that it was back on 1st October 2003 that I started my executive search and recruitment career at Grant Thornton in Thailand.
Thank you Ian and Clayton for getting me started on this amazing journey.
I also offer a big hand to staff, colleagues, my personal assistants over the years, researchers and consultants. You have worked hard to make our brands recognized as some of the very best in the recruitment and consulting profession.
Your efforts have not gone unnoticed. And I'm pleased that I still keep in touch with so many of you.
It's even more pleasing for me to see how many have moved on and up to their own incredible careers and ventures, both in Thailand and overseas.
Ending this small intro, must of course be to acknowledge the hundreds of client companies and the many thousands of candidates that I've had the pleasure to serve. A big thank you.
What about the next 20 years?
We are in very good hands and have for years been a partner in NPAworldwide. We are now 7 offices in Thailand out of 550 offices around the world.
NPAworldwide is the biggest recruitment network in the world with its headquarters located in Michigan, USA.
Thank you to my staff in Thailand and to thousands of NPAworldwide colleagues.
😍You make my day – every day.
5 most popular blogs over the years
I started my blog in 2009, 14 years ago. Since April 2020 I have posted a blog every week and shared my newsletters weekly with thousands of subscribers.
Here are the Top 5 blogs that continuously get hits and high ratings. Enjoy.
7 Tips for your resume that Headhunters just love
Why do you think that having a great resume is the single most important part of your job search? Continue reading.
Why one million LinkedIn users in Thailand is irrelevant
This blog article was first published in September 2015 when LinkedIn reached one million members in Thailand. Continue reading.
9 reasons why I declined the job offer
The candidate told me the story of why he decided to decline the attractive job offer from one of the big guns in the business. Continue reading.
Why headhunters don't answer your emails or calls
Personally, I absolutely hated headhunters.
My story starts like this: Once upon a time when I was a candidate myself. Continue reading.
8 reasons why you should hang up when a headhunter calls
Every Tom, Dick and Harry can call themselves a headhunter nowadays, even if all they do is shop on the internet and in their database. Continue reading.