Inspiring Learning
---
Dear Member
Are you looking for an exciting Fall camp experience for your children? Look no further than Camp Beaumont! As the United Kingdom's most established multi-activity residential and day camp provider, Camp Beaumont is delighted to announce that we have partnered with five different international schools in Malaysia this Fall.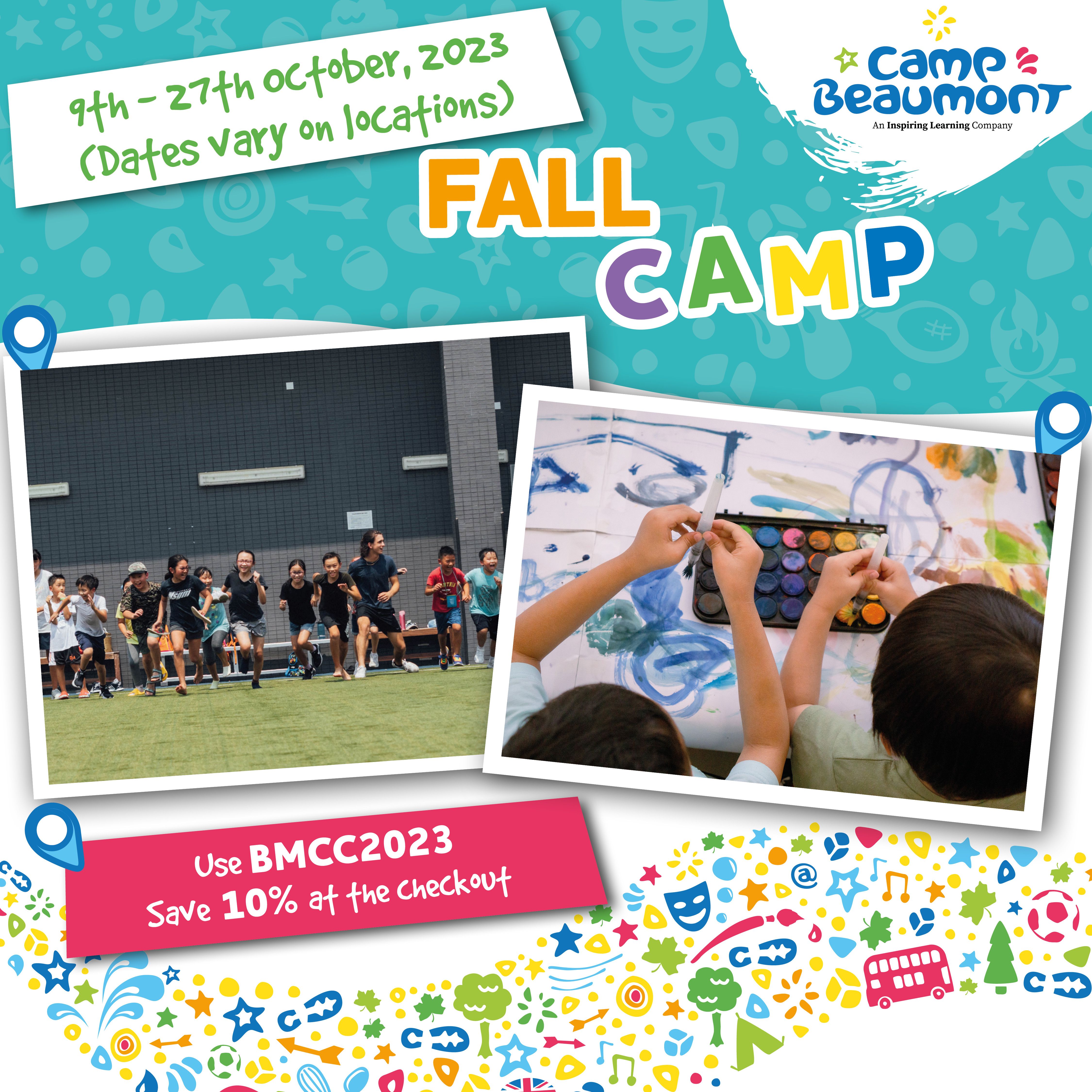 Camp Beaumont's programmes are developed with industry experts to encourage young people to get active, get outdoors, and express themselves. With over 50 activities, from archery to junior yoga, there is truly something for everyone. Camp Beaumont's much-loved, confidence-boosting experiences encourage 3- to 15-year-olds to step outside their comfort zones and realize their potential.
At Camp Beaumont, we understand that learning new skills is fundamental to human development. Nurturing an optimum blend of physical, social, cognitive, and emotional literacy is most important in childhood. This is where brain growth is most prolific, and a toolkit of skill sets can be fostered to help children adapt to the challenges of today and oriented to help them face the demands of tomorrow.
Our approach at Camp Beaumont is to engage children in meaningful learning aligned with their lives. We encourage intelligent risk-taking, convergent thinking, prioritizing questions, and co-adventuring for change. We recognize the importance of physical literacy and movement for better cognitive functioning and the fuel for creativity.
Don't miss out on this incredible opportunity for your child. Book a spot at Camp Beaumont today and watch them grow in confidence, independence, and creativity. Our programs are designed to help children develop skills that will benefit them in all aspects of life, including education, employment, and mental health.
At Camp Beaumont, we believe in providing children with a safe and supportive environment where they can explore new activities, make friends, and have fun. With our partnership with five different international schools in Penang, Johor, Putrajaya, Kuala Lumpur and the surrounding areas, your child will have a unique opportunity to meet and interact with children from different cultures and backgrounds. As an exclusive offer to the British Malaysian Chamber of Commerce, we would like to give you an exclusive discount of 10%. Please use the code BMCC2023 when making the booking on our website. Book now at www.campbeaumont.asia or email us on bookings@campbeaumont.asia.
Best regards
The Camp Beaumont Team