Bangkok Marriott Marquis Queen's Park
---
Celebrate "Negroni Week" and drink for a cause at ABar Rooftop!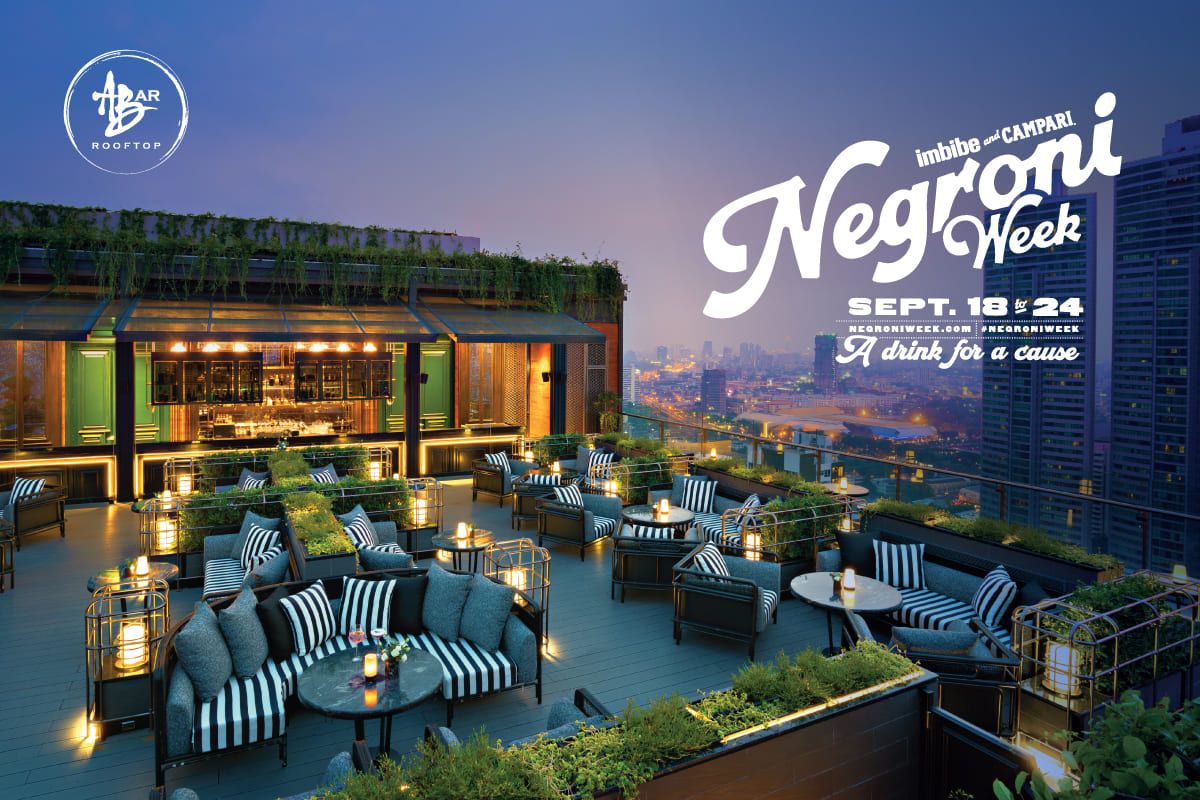 Bangkok, Thailand, 12 September 2023 – ABar Rooftop, the elegant alfresco lounge perched on the 38th floor of Bangkok Marriott Marquis Queen's Park, high above the city streets, is celebrating "Negroni Week" from 18 to 24 September 2023 with a trio of original drinks crafted by our talented mixologist.
Negroni Week was launched by Imbibe Magazine in 2013 as a celebration of one of the world's great cocktails, as well as to raise money for charitable causes around the world. Since then, this annual event has grown to include thousands of venues around the world – including ABar Rooftop!
Traditionally, the Negroni is concocted using equal measures of gin, sweet vermouth and Campari, garnished with orange peel. For one week only this September, hotel guests and local residents at ABar Rooftop are invited to sip and savor a selection of three special Negronis.
Choose from MalaMala, which features premium tequila, strawberry purée, and bursts with the flavor of mala chili powder; Vacanza, a sweet blend of coffee liqueur, soda and vanilla ice cream; and The Frenchie, an almond-infused cocktail with Amaretto. Prices start from just THB 375++ per drink.
Each of these original creations will also contribute to Slow Food's mission to foster a more equitable and sustainable food and beverage industry.
So, save the date and don't miss Negroni Week, from 18 to 24 September 2023 at ABar Rooftop! We're open from 17.00 – 24.00 hrs (drinks served until 23.00 hrs).
For more information or reservations, please call 02 059 5999 email restaurant-reservations.bkkqp@marriotthotels.com or book via https://bit.ly/3pd1zxR

Or connect with us via these channels:
Website https://www.abarrooftopbangkok.com
Facebook www.facebook.com/abarrooftop/
Instagram www.instagram.com/abarrooftop/
Line @akirabackandabar