Asset World Corporation – Asset World Corp Public Company Limited
---
Special discount 10% from regular price on Jay & Daisy Mooncake 2023 for British Chamber of Commerce Thailand for every purchase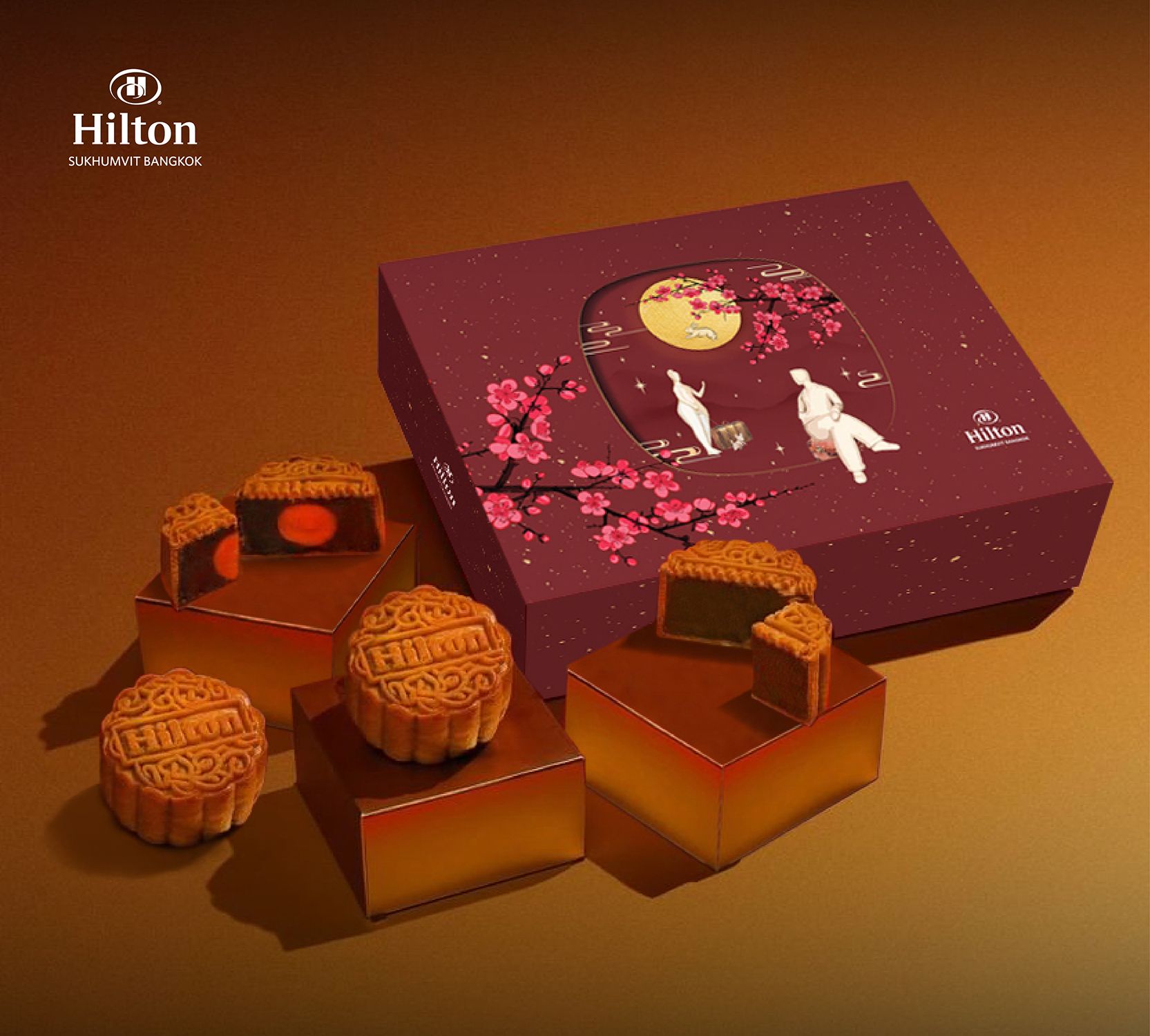 Celebrate Mid-Autumn Festival with Jay & Daisy Mooncake.
Hilton Sukhumvit Bangkok offers a luxurious box of delightful mooncakes, perfect for sharing happiness with your loved ones. One box contains 4 pieces 4 flavours:
Durian with single yolk

Lotus seeds with single yolk


Nguying (Mixed nut)

Jujube with single yolk Special discount 10% from regular price at 1,180 THB, for British Chamber of Commerce Thailand for every purchase get 1,010 THB net.
- This discount is applicable for British Chamber of Commerce Thailand only.
- Available to purchase at Mondo, lobby level. From today - 29 September 2023 at from 10:00 – 18:00 hrs daily.
- Changes in mooncake flavors in the box are not applicable.
- Offers are non-refundable and cannot be used in conjunction with other promotions, discounts or offers.
- The hotel reserves the right to cancel or change offer details without prior notice.

Valid: Now - 29 September 2023
Reservation Email: bkksu.fb@hilton.com
Hotel Website: https://bit.ly/2MkFXyf