Santa Fe (Thailand) Co., Ltd.
---
5 advantages of using Santa Fe Relocation for your move
and 5 good reasons why you should not try to 'do it by yourself'..
Moving always takes time and energy that you'd like to devote to other things... The solution to stress-free moving: Your Santa Fe Relocation partner! 😉. If you take a closer look, you'll see that there's a lot to gain! Why entrust your move to a professional like us? We take a look at the main advantages of this formula.
1 - Your belongings are fully protected
During a move, dozens of pieces of furniture and objects are handled, packed, transported, dismantled and reassembled... There's always a risk of breakage, especially when moving with friends. It has to be said that transporting wardrobes or household appliances is not their first skill. Santa Fe Relocation has a full shipment protection solution that protects your belongings according to their declared value. The customer fills in a declaration of value form, which enables you to protect your household 's goods at every stage.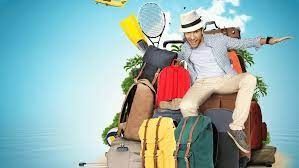 A professional is contractually liable at every level.
Scratched, broken or out of order? During a solo move, it's up to you to pay for the breakage. With Santa Fe Relocation, we professionally manage the case, based on the declared value

A mover gets hurt. He breaks his wrist while loading..We have a professional crew of packers with a long experience and fully trained to avoid many accidents that might occur time to time

The truck has a road accident on the way. If it's your rental truck, the goods transported are not protected in the event of a problem. Santa Fe Relocation is again protecting all the way.

Items stolen during the move? Again, your personal protection may not protect this, we do.

Has the truck damaged a common area of your building? No matter what happens, Santa Fe Relocation is protected for this kind of events. With a rental truck, you risk stressing...
}
2 – Santa Fe Relocation is equipped for every situation
If you're moving with your friends, in addition to the rental truck, you'll need all the packing and protection equipment you can get. Santa Fe Relocation is already equipped to cope with every need.

An apartment on a high floor with difficult access? For furniture that can't be moved by staircase or elevator, Santa Fe Relocation is equipped for easing the lifting of your heavy items.

To transport furniture and boxes without ruining your back, Santa Fe Relocation has again the equipment and experience to make it easy.

To protect fragile objects, Santa Fe Relocation uses dedicated cardboard boxes, braces, bubble wrap, straps, ropes and more. We know exactly how to pack each item.

Your move exceeds 30 CBM? Unless you're renting two small trucks, it's best to rely on staff with a heavy goods vehicle license...

Dismantling and reassembling furniture can be a real pain... But not us! We have all the tools needed to take care of a piece of furniture in no time.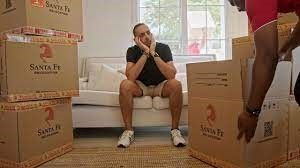 3 - Perfect organization, zero stress
If you've ever organized at least one solo move, you'll know that it's not all fun and games. Everything has to be planned and anticipated. Hire a truck, call your friends, find boxes, pack your things, dismantle the furniture, check that the truck is free, find a replacement for the friend who bailed on D - 1, think about parking, map out the route, plan logistics and housekeeping, arrange childcare... It's all very tiring.
Santa Fe Relocation take a lot of the organizational work out of your hands. You may still have to find a baby-sitter, but for the rest, it's a breeze. We take care of everything, including the unexpected.
You can count on Santa Fe Relocation to help you prepare for your move with peace of mind.
We will guide you step by step, so that your preparations go smoothly and stress-free.
We've already mentioned our shipment protection. We protect your property, furniture and objects at all times during the move. With the strain of organizing a solo move, it's not uncommon to be overworked or tired on D-day. This is precisely what can lead to an accident, either during loading or unloading, or while driving a rental truck that you may not always be able to control...
When you entrust your move to Santa Fe Relocation, all you have to do is look after your family - and that's already a lot. We are responsible for the full door to door transport and logistics. It's up to you to organize the departure of your loved ones to their new home.


4 - Qualified and competent professionals
We know the job. The training and experience of our staff guarantee the success of your move. It's not always that simple with friends or neighbors. Because you see, transporting a simple refrigerator up a flight of stairs already requires a certain amount of expertise. With our packing crew, there's no risk of injury or slipping on the stairs...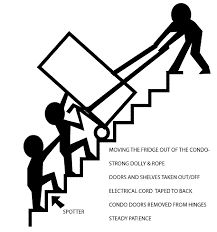 5 - You save time... and energy!
When you have to do it all, moving always takes an inordinate amount of time. With a professional by your side, you don't have to spend every evening packing boxes and planning logistics... There's no substitute for a team of experienced movers like Santa Fe Relocation 😉.
During the technical visit, we quickly estimates the volume of goods and any potential difficulties.
We will then suggest a solution adapted to your particular situation: volume, budget, availability...
We will take care of everything, from A to Z. We will carefully pack your belongings, dismantles and protects furniture, takes care of fragile objects, and of course loads the truck with all the usual precautions. On arrival, you settle into a home where the furniture has been reassembled. Boxes are emptied and contents put back in place.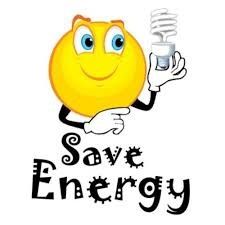 By leaving the job to Santa Fe Relocation, you can save yourself a lot of fatigue, back problems and a few sessions with an osteopath!
So, if you are planning your domestic or international move, please contact me at: