Tom Sorensen | NPAworldwide
---
How to give your CV or Resume a makeover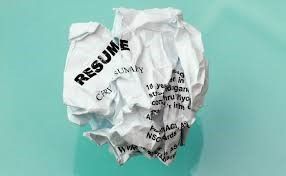 You are wrong if you think the CV and Resume is to get you a job! It's not.
Here's the thing you must keep in mind when writing your Resume, also known as your personal marketing pitch.


The real and only purpose of the Resume is to get you an interview.
It's the interview that leads you to the job (assuming you are interviewing because you want the job).
Important difference between Resume and CV
You probably heard the saying: Same Same But Different. Read more…
How much text do I add to my LinkedIn
Imagine that you now make a summary of your Resume in one page and 300 words. Then you have an idea how much text you add to your LinkedIn profile. Read more…
They say recruiters take 7 seconds to read it
It takes recruiters seven seconds to skim your profile and then decide if we want to read it. Read more…
This really upsets recruiters in your Resume
11 reasons that upset recruiters to the point of disqualifying your resume without a proper review. Read more…
Think twice before choosing a resume writer
Funny enough, many are good writers and designers but have never worked as a headhunter or in the recruitment profession. Read more…