The St. Regis Bangkok
---
STEEPED IN THE HISTORY OF MIXOLOGY
THROUGH THE ST. REGIS BAR'S NEW HIGHBALL COCKTAIL MENU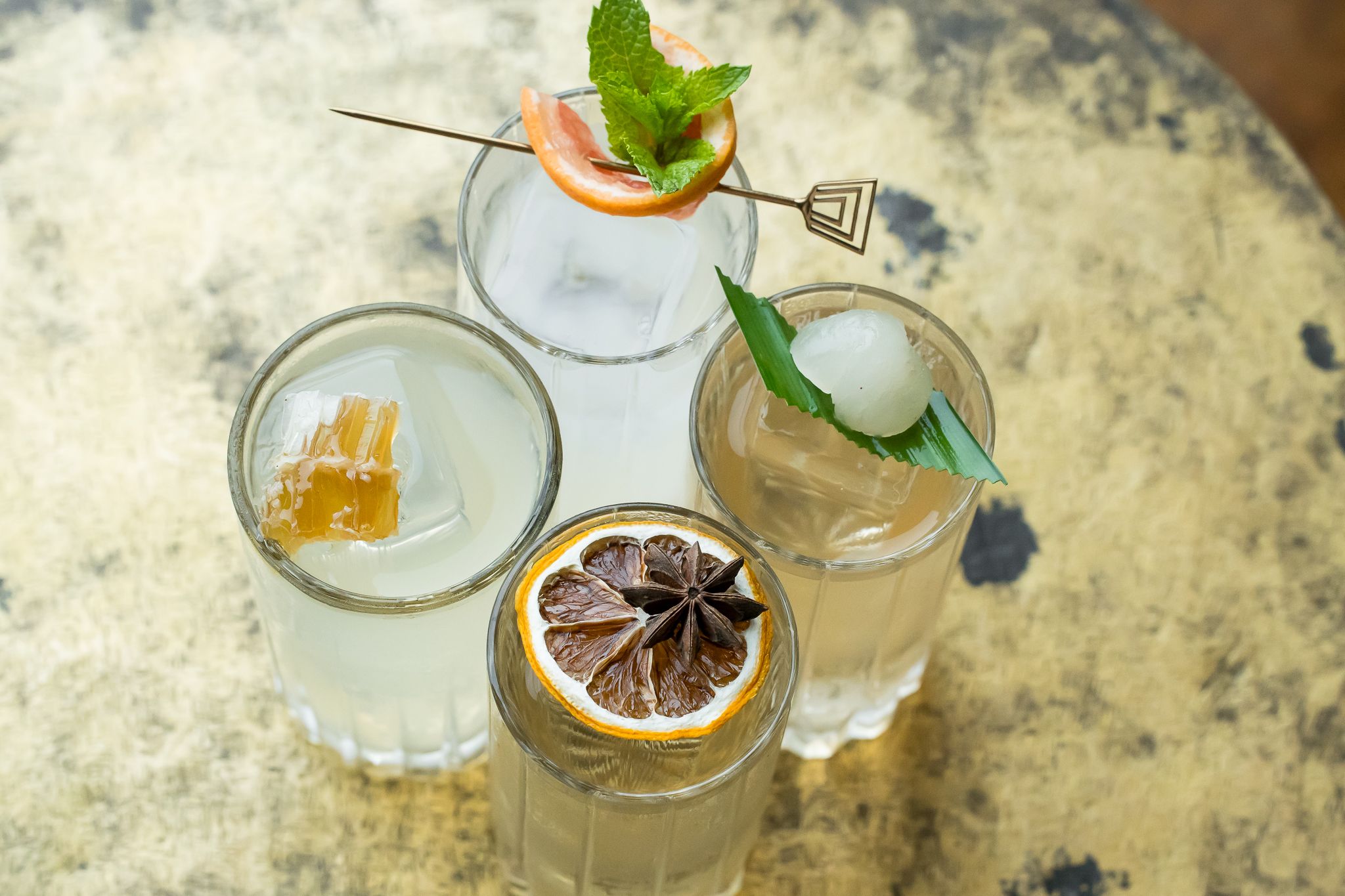 Bangkok, Thailand – August 22, 2023 - The St. Regis Bar of The St. Regis Bangkok introduces a new Highball cocktail menu, inspired by two centuries of mixology and created by Ivan Zabolotnyi, Beverage Manager. As an ambassador of luxury hospitality, Ivan is passionate about crafting an innovative beverage program with a focus on storytelling, local ingredients and sustainability. He also brings a wealth of expertise and a commitment to delivering unparalleled guest experiences.
Ivan Zabolotnyi invites cocktail enthusiasts to embark on a journey and travel back to a distinct era in the world of mixology with refreshing cocktails. The inspiration of his creation draws from classic whisky cocktails in different periods, including The Victorian (Dewar's White Label, Aquavit, Islay Malt, Spiced Honey, homemade Ginger Soda); The Golden Age (Tonka Infused Maker's Mark Bourbon, Southern Comfort, Peychaud's Bitters, homemade Lemon Soda); Shibaraku (Suntory Kakubin, Elderflower, Yuzu, Grapefruit, homemade Jasmine Soda); and Siam (Mekhong Thai Spirit, Lemongrass, Coconut, Longan, homemade Pandan Soda).
The Art of Drinking at The St. Regis Bangkok is elevated with its innovative bar program, paying homage to the glamour of the original House of Astor, where traditions around the Art of Drinking began in 1932 at the famed King Cole Bar at The St. Regis New York – the birthplace of the iconic Bloody Mary cocktail.
Guests are encouraged to savor cocktails while enjoying the evening against the backdrop of the sunset at The St. Regis Bar, located on the hotel's 12th floor. The extensive drinks menu also features an extraordinary selection of premium spirits, classic and crafted innovative cocktails, Champagne, and a light menu offers delightful snacks such as Mini Boston Lobster Roll, Ahi Tuna Tataki with Sea Urchin, Thai style Salmon Ceviche, and more. At The St. Regis Bangkok Bar, experience a highball cocktail starts from THB 490++ from 12:00 PM to 12:00 AM.
For reservations and further information, guests can call +66 2207 7777, email fb.bangkok@stregis.com, visit www.stregisbangkok.com or link https://bit.ly/theStRegisBarAndDrawingRoom
Or contact us via online channels,
Website www.stregisbangkok.com
Facebook TheStRegisBangkok
Stregisbarbangkok
Instagram @stregisbangkok
@stregisbarbangkok
Line @stregisbangkok