The St. Regis Bangkok
---
THE ST. REGIS BAR TO HOST THE FEMALE BARTENDER TAKEOVER
BY ONE OF THE TOP 25 FINALISTS FOR
50 WORLD BEST BARS THE BLEND SCHOLARSHIP 2023
People of the Sun's Demitria Dana Paramita from Indonesia to take over The St. Regis Bar on August 19
Bangkok, Thailand – August 7, 2023 - The St. Regis Bar announces an upcoming guest shift with visiting bartender Demitria Dana Paramita from People of the Sun Bar in Semarang, Indonesia on August 19, 2023. For one night only, the multi-award-winning bartender, Demitria will create an unforgettable evening of delightful libations through a selection of Japanese gin and whiskey cocktails.
With an impressive list of accolades, including selection as one of the Top 25 future generation bartenders for 50 World Best Bars The Blend Scholarship 2023 – a fiercely contested program which over 600 bar professionals from around the world competed for the once-in-a-lifetime opportunity to further craft their skills at some of the world's top bars. Moreover, she had won the Bacardi Legacy Singapore Champion in 2020, named as top 3 in Singapore Chivas Master in 2019, top 6 global in Fabbri 1905 Lady Amarena in 2017. She took the first place at the Best Belvedere Martini competition in the city, followed in succession the same year with runner-up titles at the West Winds Gin Juniper Smackdown competition and La Maison Cointreau Finals Malaysia 2016. Demitria is also credited for creating the Assam Laksa Cocktail, inspired by the iconic local dish, which led her to win Malaysia's Monin Creativity Cup before placing top 6 in the regional Asia Pacific finals of the competition.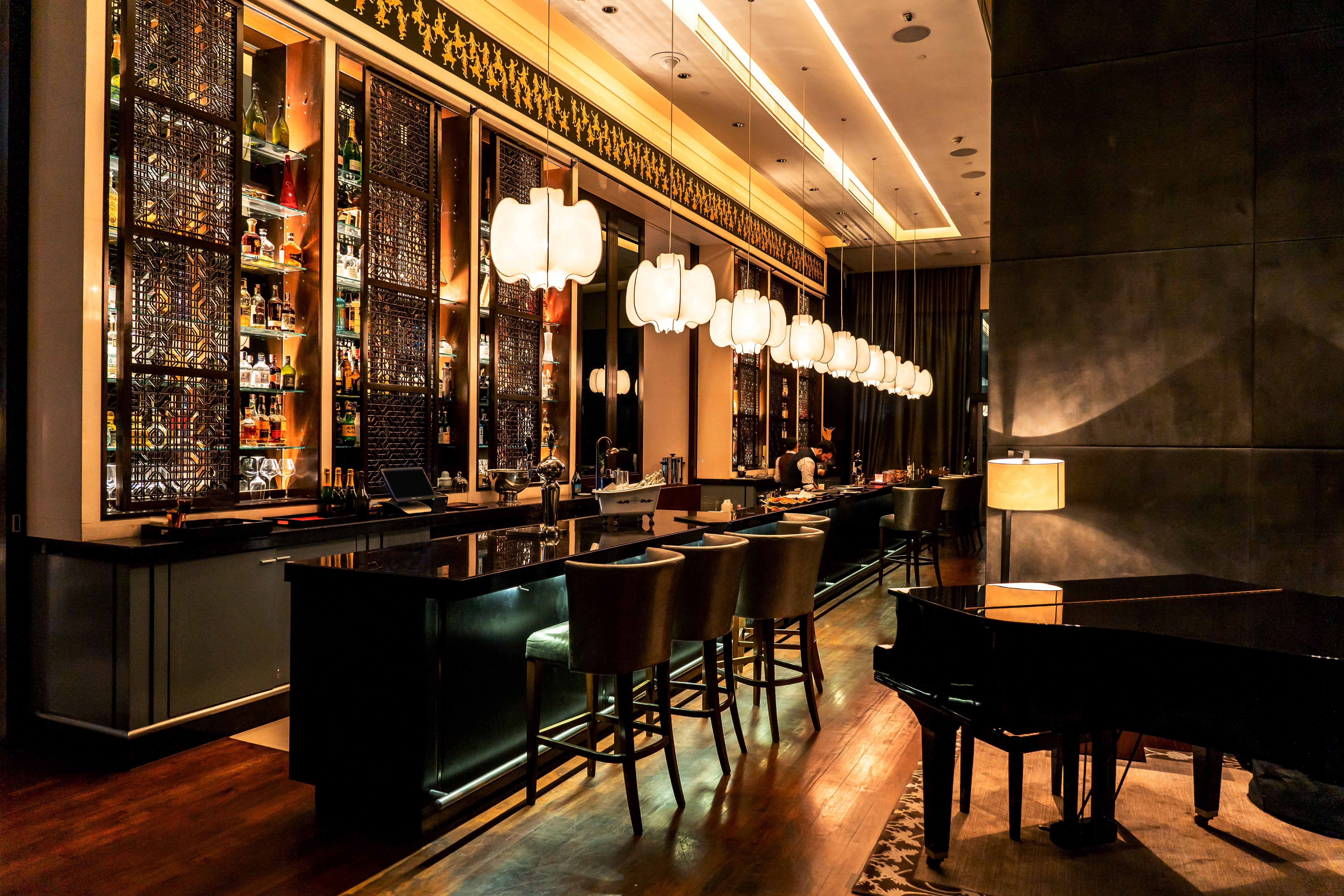 Guest bartender Demitria Dana Paramita will showcase her passion and bartending skills behind the bar from 7:00 PM until 11:00 PM at The St. Regis Bar on Saturday, August 19, 2023. Cocktails start from THB 490++ per glass, and guests can relax in the intimate ambiance of The St. Regis Bar overlooking the city from the 12th floor of The St. Regis Bangkok.
For reservations and further information, guests can call +66 2207 7777, email fb.bangkok@stregis.com, visit www.stregisbangkok.com or link https://bit.ly/theStRegisBarAndDrawingRoom
Or contact us via online channels,
Website www.stregisbangkok.com
Facebook TheStRegisBangkok
Stregisbarbangkok
Instagram @stregisbangkok
@stregisbarbangkok
Line @stregisbangkok