Promech Resources Co., Ltd.
---
Promech host the International Power Access Federation (IPAF) Asian Conference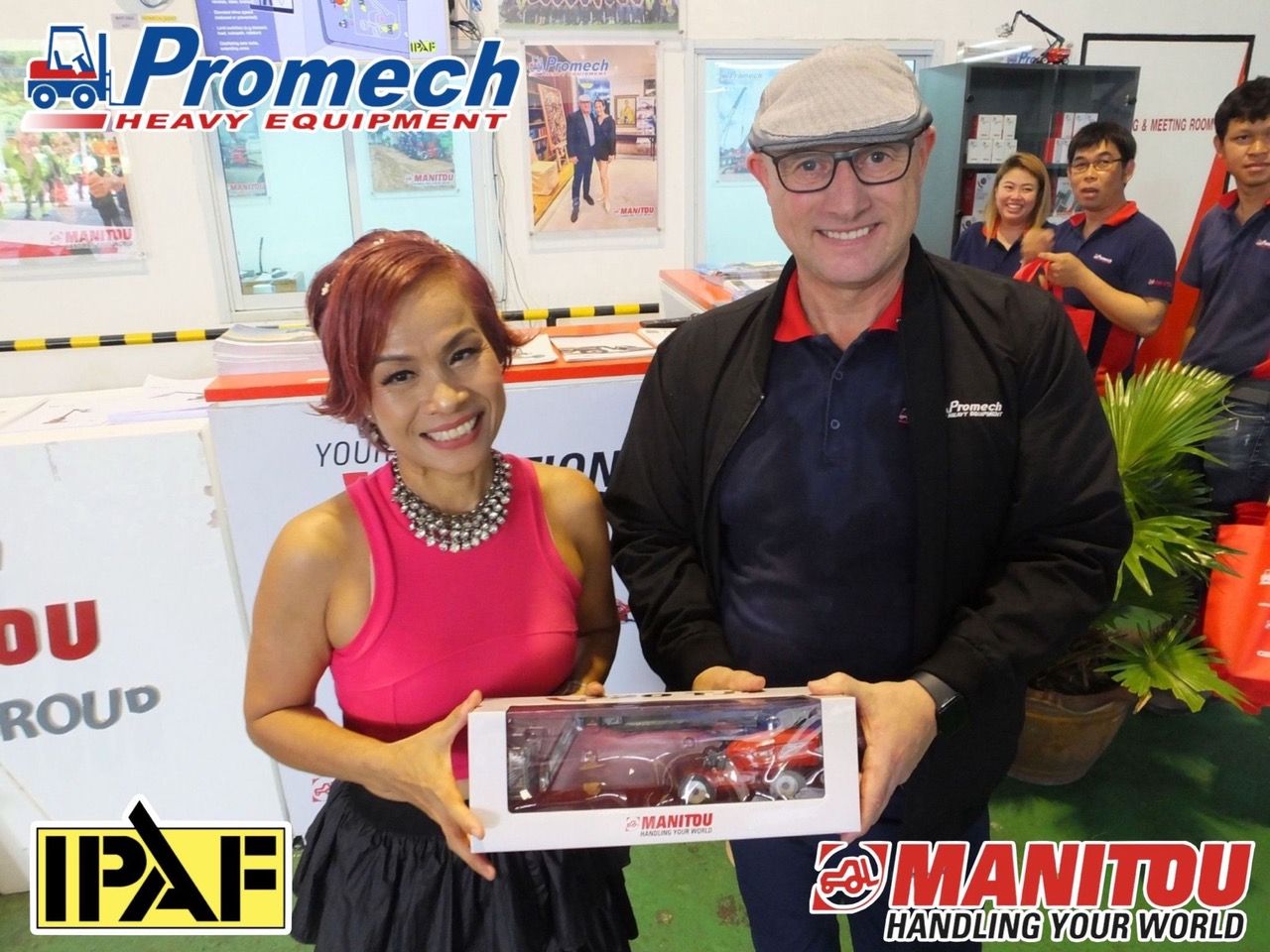 On August 4th, 2023, we visited Promech Resources the sole Manitou dealer for Thailand. Promech organized the "Open House" to host the International Power Access Federation (IPAF) Asian Conference tour at the Promech Service Centre in Pravet, Bangkok.
IPAF is globally recognized body who specializes in "SAFETY" training for power access equipment such as Boomlifts and Scissor lifts, etc. Promech has built the first fully certified international training center in Thailand for IPAF the courses. Promech courses for customers and the like going forward.
During the event, a number of delegates from Singapore, China, Thailand, Korea, India and Japan were warmly welcomed by John L. Hamilton, Managing Director, who showcased the operations and expertise of Promech.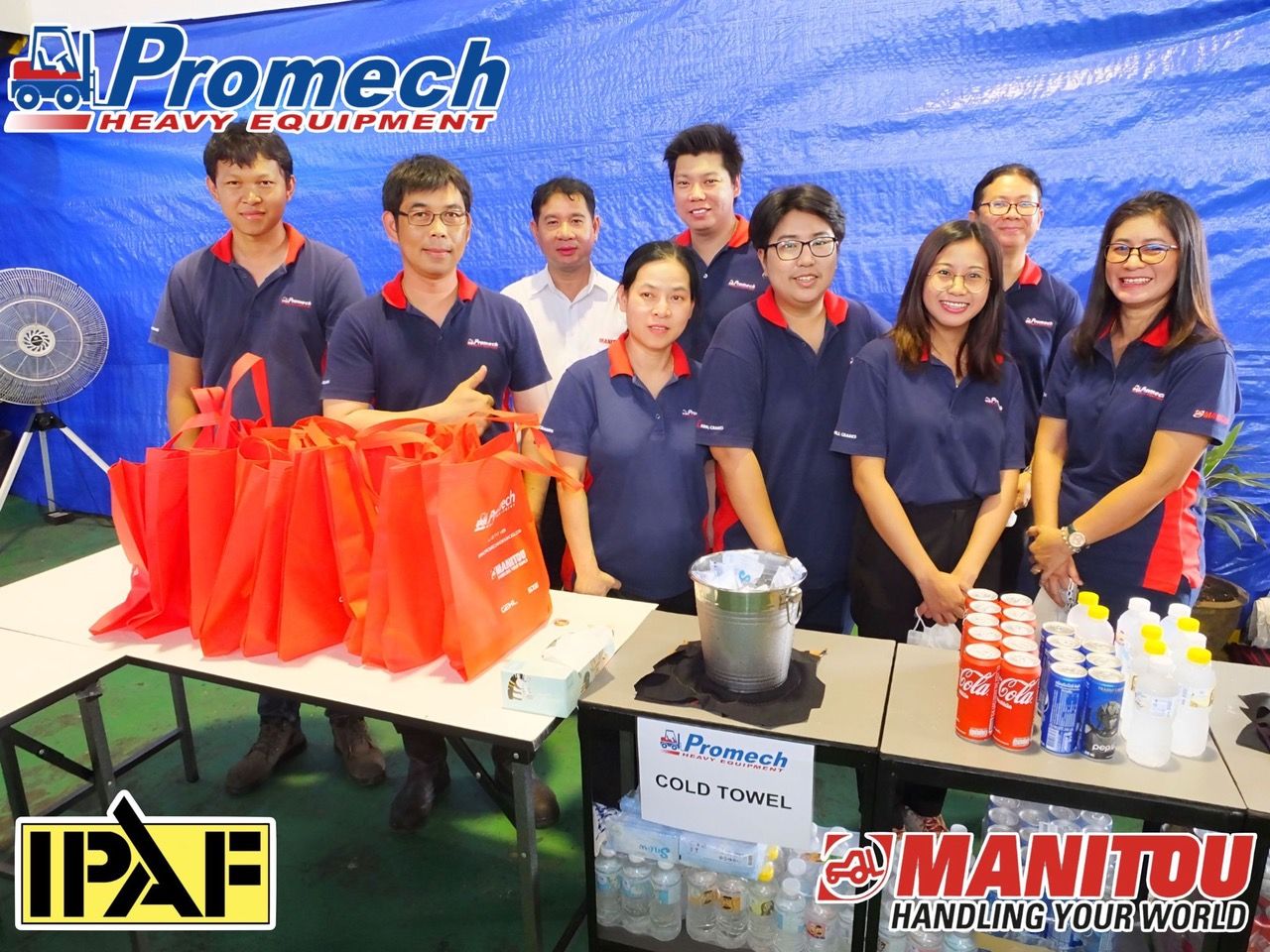 Established in 1999, Promech Resources is a specialized sales and rental provider of material handling, lifting, warehousing and powered access equipment, representing world class brand of Manitou. It's a solution focused business offering full service, technical support, and aftersales service across the full range of related products and services through its company base in Bangkok, a network of independent resellers throughout Thailand, Myanmar and Loas
Promech provides material handling and power access equipment in both standard and customized specifications to users in a broad range of industries including construction, agriculture, logistics, oil & gas, mining, shipbuilding, energy, industry, environmental and hire industry.
Promech's equipment portfolio includes telescopic handlers, rough terrain forklift trucks, semi-industrial forklift trucks, industrial forklifts, heavy duty forklifts, aerial work platforms, warehousing equipment, skid steer loaders, track loaders, articulated loaders, asphalt pavers, compact equipment attachments, heavy tower cranes, building and construction tower cranes, and construction elevators.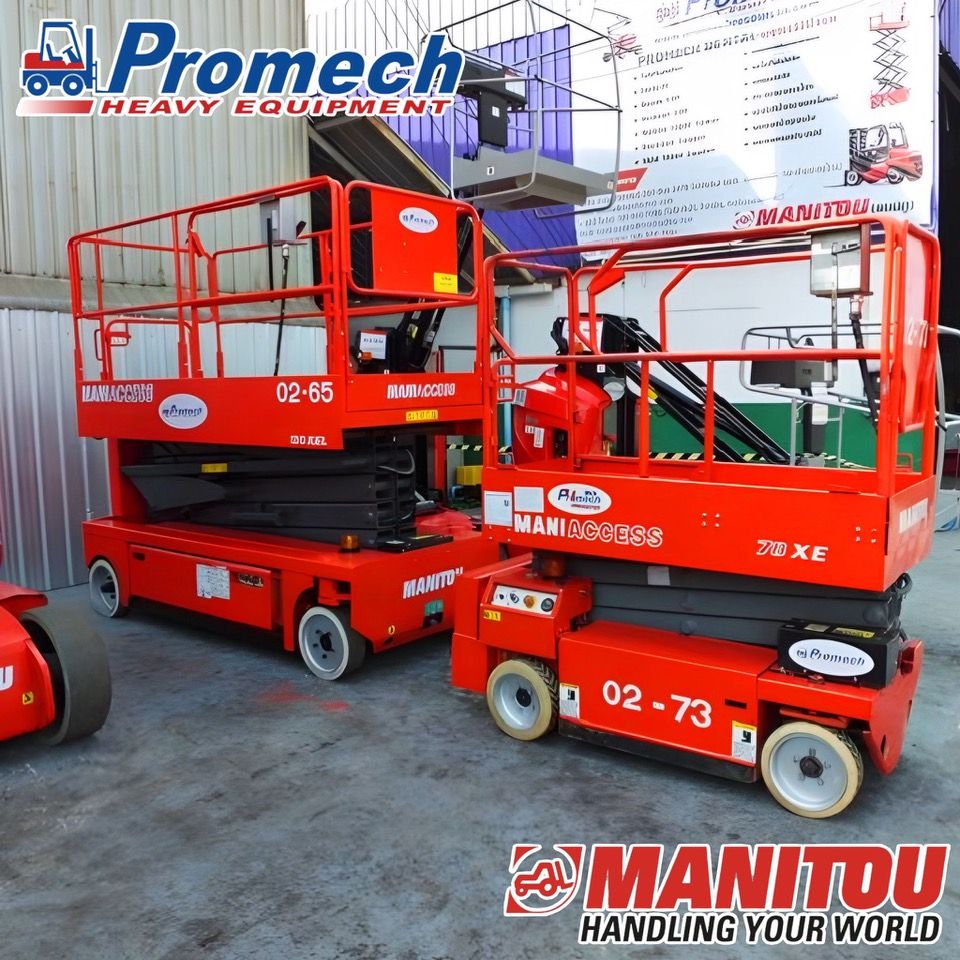 For further information, please visit https://promechresources.com/