The St. Regis Bangkok
---
EXQUISITE MYTHICAL MOONCAKES
INSPIRED BY GODDESS OF THE MOON'S TALE
PRESENTED BY THE ST. REGIS BANGKOK
Mooncakes in four traditional and modern flavors are now available for pre-order and to purchase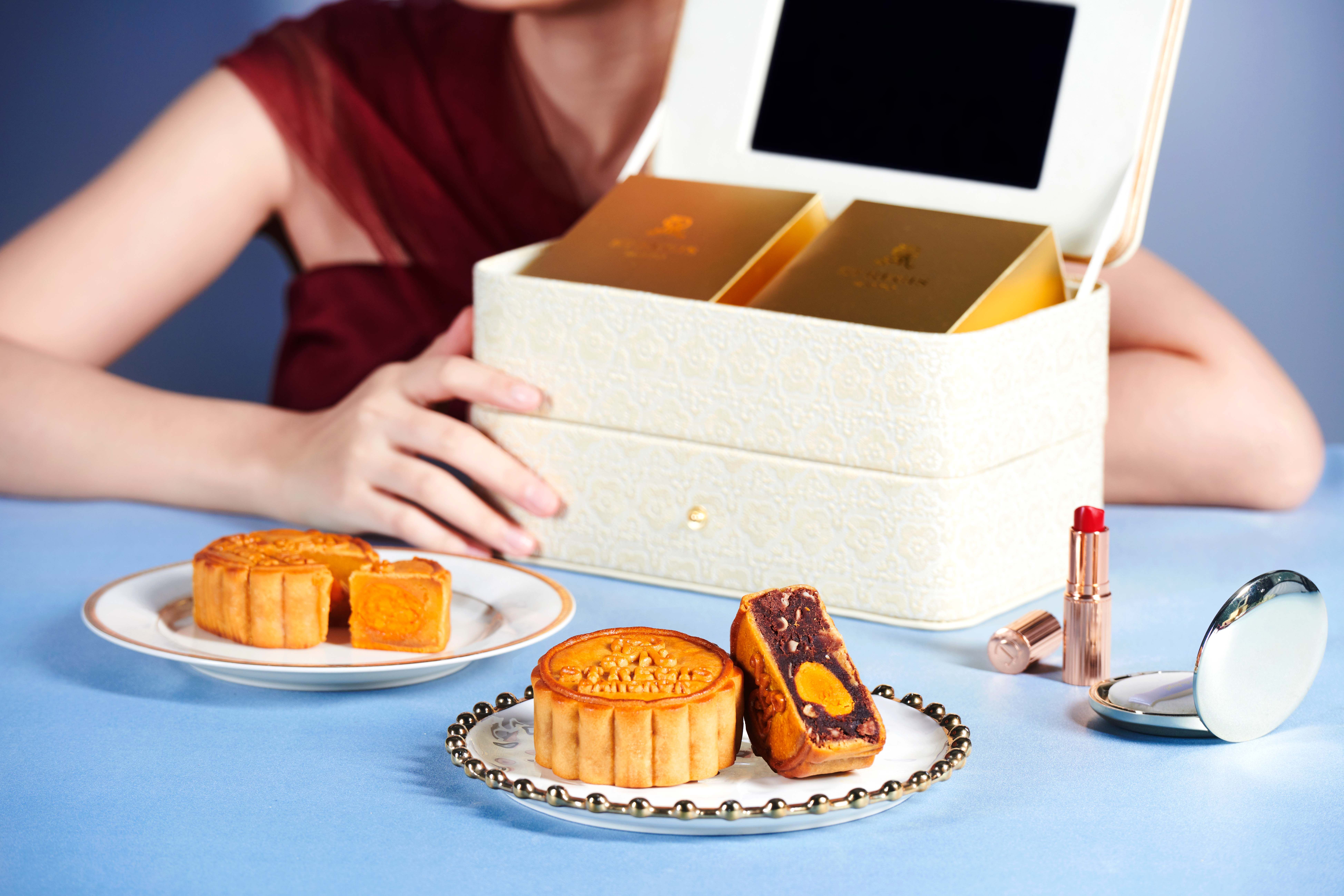 Bangkok, Thailand – June 26, 2023 - The St. Regis Bangkok introduces its 2023 limited edition Mythical Mooncake series, featuring four exceptional flavors of Durian with a Single Egg Yolk, Red Bean with a Single Egg Yolk, Mixed Nuts, and the newest flavor: Thai Tea with Macadamia Nuts. The mooncakes are beautifully packaged in a versatile cosmetic box, adding a touch of elegance to your everyday routine.
Inspired by the captivating tale of Chang'e, the Chinese Goddess of the Moon, The St. Regis Bangkok mooncakes are a delightful tribute to her timeless beauty and a cherished tradition of the festival. Adorned with a delicate floral print and featuring the radiant colors of the moon, the Mythical Mooncake box serves a multi-purpose, functioning as a mooncake package and a cosmetic box for everyday life or a short vacation. This added functionality enhances its appeal as a thoughtful and practical gift option for loved ones.
There are four choice of fillings. The best-selling flavor, the Durian with a Single Egg Yolk, remains available. This luscious Mhon Thong durian filling combines the perfect balance of sweetness and savory flavors, with the vibrant golden color of the fruit believed to bring abundance to the recipients.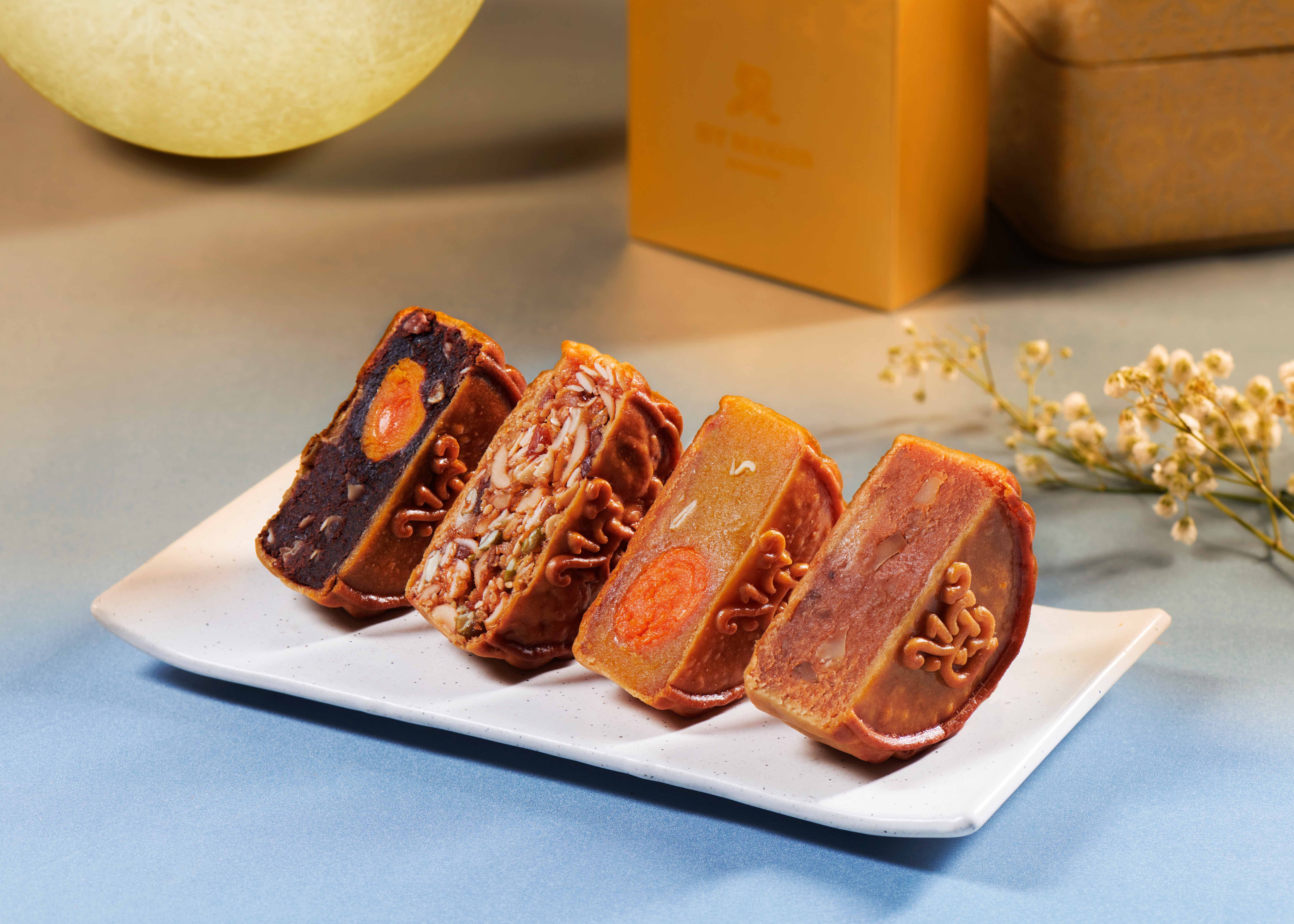 Secondly, the Red Bean with a Single Egg Yolk mooncake, symbolizing pure love for cherished ones, is a perennial favorite that evokes a sense of nostalgia and warmth. Thirdly, the Mixed Nuts mooncake showcases the generous use of premium ingredients, reflecting prosperity and delighting recipients with a savory medley of mixed nuts, seeds, dried fruits, and tender pork.
Lastly, The St. Regis Bangkok is introducing the flavor of 2023, Thai Tea with Macadamia Nuts. This new filling features the unique sweet and slightly dry notes of aromatic Thai tea after taste, infused with the delightful crunch of macadamia nuts. The tea is also a traditional gift for fostering friendship and embodying the spirit of togetherness.
The early-bird offer for The Mythical Mooncake by The St. Regis Bangkok is available until August 15, 2023 for THB 1,588 net (from THB 1,888 net) per box of four handcrafted mooncakes or THB 198 net per piece. A minimum of 5 days in advance is required when ordering one box and a minimum of 15 days is required when ordering 20 or more boxes.
Maximum 2 pieces of Durian flavor can be added in one box of 4 pieces without any additional charge. Those who prefer more Durian filling have an option of paying an additional THB 280 net for the third piece or THB 550 net for the third and fourth pieces of Durian flavor in one box.
Bulk orders for 100 boxes or more enjoy a 20% discount, along with a complimentary logo tag, mold, and delivery to addresses within the Bangkok Metropolitan Region, making them the ideal gifts for corporate clients.
The St. Regis Bangkok's Mythical Mooncakes 2023 is available at The Lounge on level 1 of the hotel from today until September 30, 2023. For more information or order, please contact F&B Reservation at 02-207-7813 or fb.bangkok@stregis.com or The Lounge at 02-207-7820 or thelounge.bangkok@stregis.com.
Or contact us via online channels,
Website www.stregisbangkok.com
Facebook https://www.facebook.com/TheStRegisBangkok
Instagram @stregisbangkok
Line @stregisbangkok