Richard James Rogers (Educational Consultancy)
---
Grant Thornton Thailand had an inspiring time at their most recent Partners & Directors Lunch!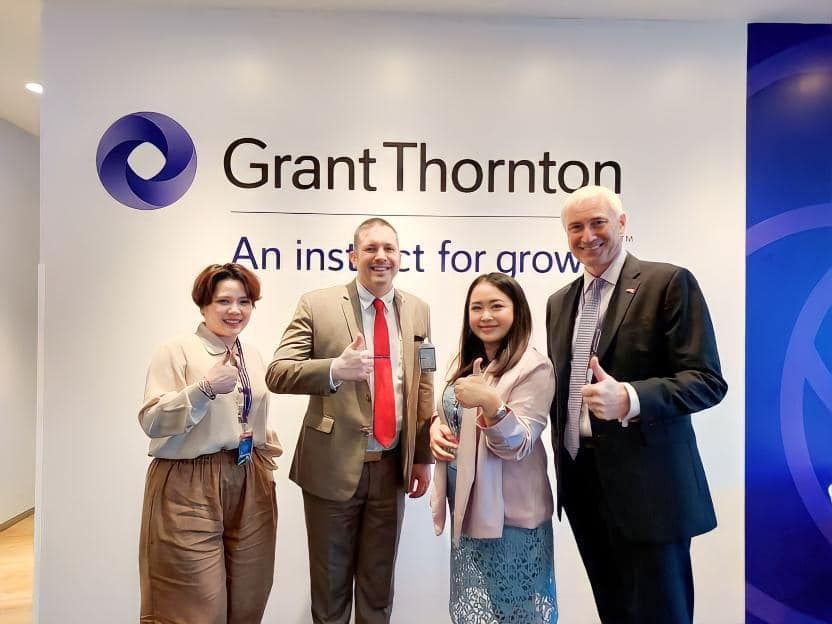 The event was focused on "Simplifying the Coaching Process: Do Less to Achieve More!" and was hosted by bestselling, award-winning author and educator, Richard James Rogers.

During the session, he covered some fundamental coaching principles and addressed common coaching misconceptions. One key theme explored was how 'being present' is more important than 'being perfect'.
On the subject of executive coaching, Richard has the following to say:
"One common misconception many people have about coaching is that it is supposed to be a continuous stream of open-ended questions delivered at regular intervals over a set period of time. This is simply not true. Coaching must be a comfortable process for both the coach and the 'thinker' (or coachee), and involves the building of trust, rapport and professional chemistry. The coach must be in the right frame of mind during any coaching session - that frame of mind being one of care and curiosity. It's imperative that the coach trusts in the ability of the thinker to solve their own problems, whilst at the same time facilitating that problem-solving process through relaxed, yet focussed conversations."

To wrap up the session, the attendees engaged in an interactive activity that utilised educational technology. The event was a great success and was both informative and engaging.
To view Grant Thornton Thailand's original LinkedIn post about this, please see this link: https://www.linkedin.com/posts/grant-thornton-thailand_educationaltechnology-dolessachievemore-activity-7049296515671982080-Auoi?utm_source=share&utm_medium=member_desktop