WTW
---
WTW's Virtual Employee Experience Summit
Driving value in an age of disruption
April 3 - 26
How employees experience the constant disruption and uncertainty of our world today and how it affects their presenteeism, engagement and productivity are critical aspects of an organization's resilience. But what differentiates companies that thrive amid disruption from those that don't?

Learn the secrets to unlocking value, superior performance and exceptional EX at WTW's Virtual Employee Experience Summit.
Envision a better future for your workforce
Best-selling author of Imaginable and futurist Jane McGonigal joins WTW to kick off the summit

In this cardinal session, we'll explore how today's CHROs are thinking about transformative change and preparing for the future of work, driving value for their organizations and creating exceptional employee experience that helps them thrive.

Driving value through your employee experience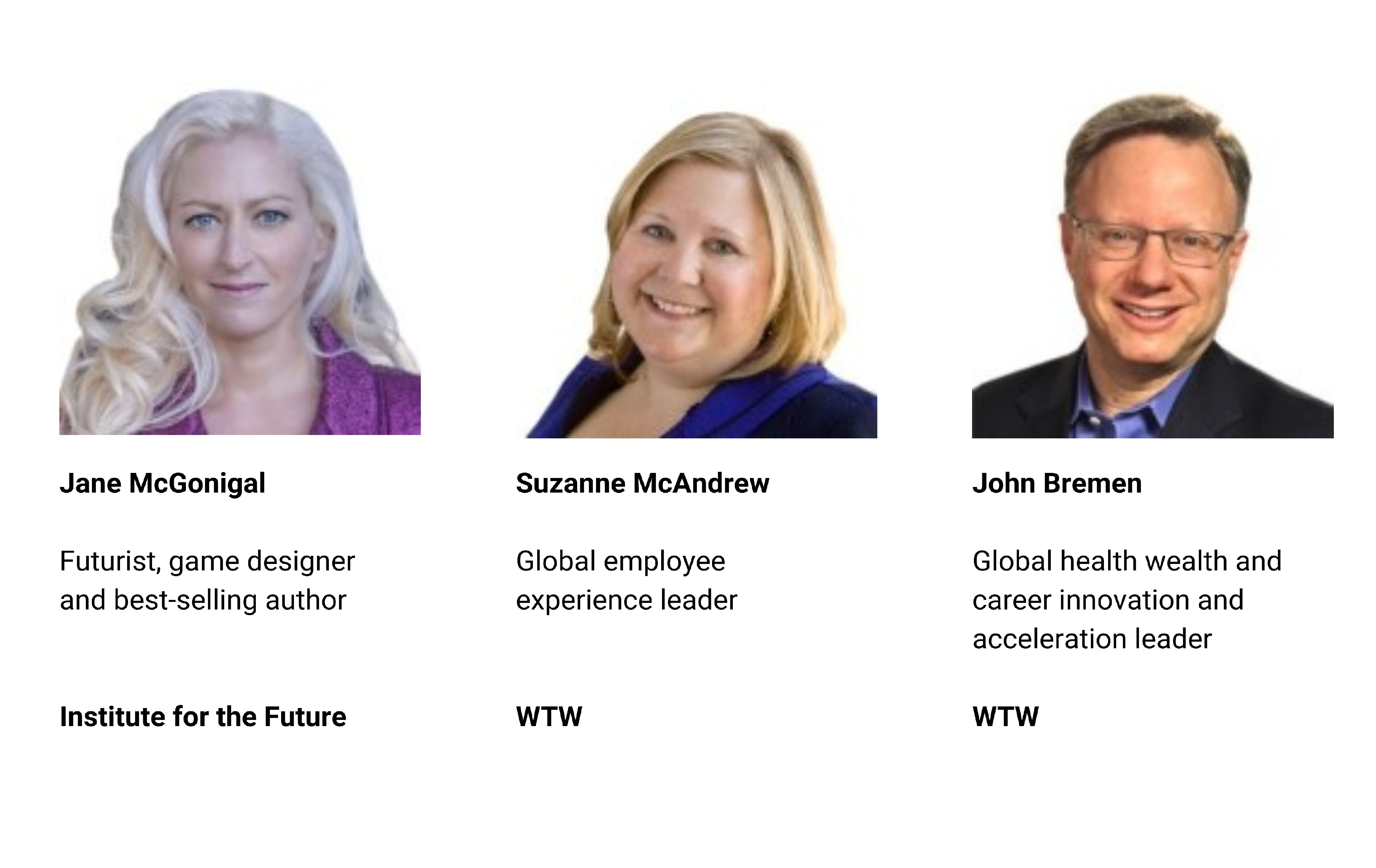 A month of employee experience insight and excellence

The summit will explore a hard hitting line-up of hot topics across the employee experience.
• April 3: Driving value by improving the employee experience
• April 11: Driving value by protecting wellbeing
• April 13: Driving value by enhancing financial resilience
• April 17: Driving value by building culture and connection
• April 21: Driving value by addressing culture in a M&A deal
• April 24: Driving value by bringing equity to life
• April 26: Driving value by powering sustainability

Each session will be hosted twice. Select the time zone that works best for you.

• Session 1: 14:00 p.m. HKT/SGT
• Session 2: 8:00 a.m. PST; 11:00 a.m. EST; 16:00 p.m. GMT

As a registrant, you'll receive complimentary access to the recordings and presentations. Join one session or register to attend them all.