Sindhorn Kempinski Hotel Bangkok
---
Ki Izakaya Celebrates its 1st Anniversary
with Unique Sake Tasting Event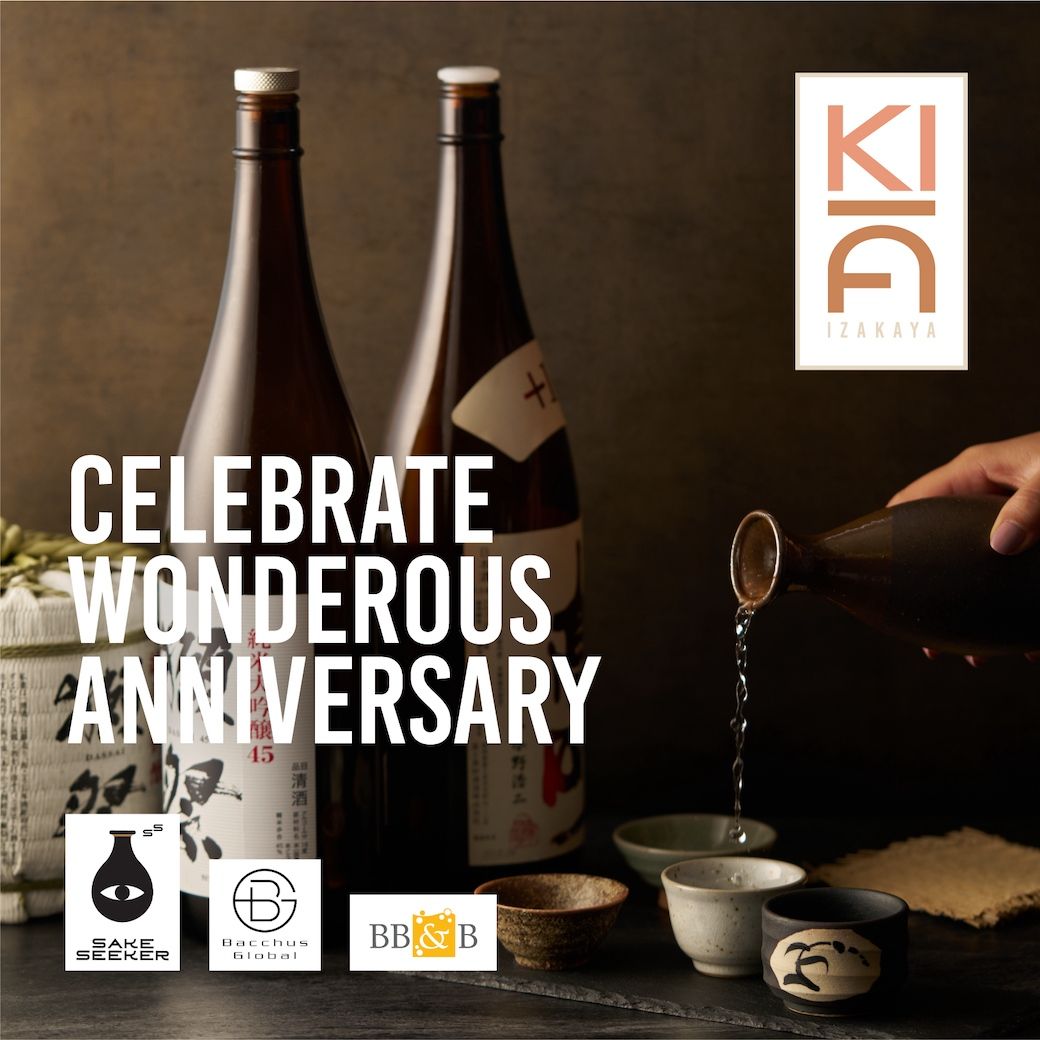 Bangkok, 13 February 2023 – Ki Izakaya at the Sindhorn Kempinski Hotel Bangkok invites you to raise a glass at a unique sake-tasting event to celebrate the popular Japanese eatery turning one this month.
The Sake Fair on 17 and 18 February 2023 from 19:00 - 21:00 is a special opportunity for enthusiasts to sample premium sakes and celebrate the occasion. The two-day event will feature a range of 15 sake labels from different prefectures in Japan.
In partnership with three sake suppliers, Ki Izakaya will showcase 16 labels from some of the top sake houses in Japan, including House of Dassai, House of Born and House of Emishik. In addition to the sakes from various categories, such as Junmai Daiginjo, Junmai Ginjo, and Ginjo, guests can also sample umeshu and yuzu liqueurs, among others.
Ki Izakaya offers an authentic izakaya experience in the heart of Bangkok with cheerful lighting, city views, and cosy seating that also includes a communal table for making new friends. Helmed by Chef Hiroyuki Yokoyama, the extensive menu of small plates and snacks serves up traditional fare as edamame and dashimaki to heartier grilled and fried favourites of yakitori and age to the must-try specials such as Hokkaido Soy Milk Hot Pot with wagyu beef and blue swimmer crab. Complementing the food is an impressive selection of highballs, whiskies, and sakes, as well as craft and draught beers to choose from.
The event is priced at THB 2,900++ per person and includes sake tastings and three complimentary small plates.
Book your tickets now at https://bit.ly/CelebrateWonderousAnniversary.
For more information or to make a reservation, call +66 2 095 9999 or email fb.sindhorn@kempinski.com. Don't miss this opportunity to celebrate love in the heart of Bangkok.
-ENDS-
About Sindhorn Kempinski Hotel Bangkok: A perspective on Bangkok, this unique hotel experience rises above the hectic rhythm of one of Asia's most vibrant cities. An oasis designed with space to breathe and a mission to prove Bangkok is more than a destination for spending sprees and indulgent temptations. Nestled close to the edge of Lumphini Park and Bangkok's 'green corridor' – home to embassies and Thailand's most prestigious residences – is Sindhorn Kempinski Hotel Bangkok. Much more than a hotel, this is a landmark destination within a fully integrated lifestyle village. A city wellness sanctuary committed to helping guests experience the guilt-free good life.
About Kempinski: Created in 1897, Kempinski Hotels is Europe's oldest luxury hotel group. Kempinski's rich heritage of impeccable personal service and superb hospitality is complemented by the exclusivity and individuality of its properties. Today the Kempinski Group operates 80 hotels and residences in 34 countries and currently has more than 26 prestigious projects under development around the globe. Each five-star hotel reflects the strength and success of the Kempinski brand without losing sight of its heritage; each one imbues the quality guests have come to expect from Kempinski while embracing the cultural traditions of its location. The portfolio comprises historic landmark properties, award-winning urban lifestyle hotels, outstanding resorts and prestigious residences. Kempinski is a founding member of the Global Hotel Alliance (GHA), the world's largest alliance of independent hotel brands.