Bromsgrove International School Thailand
---
Bromsgrove Prospective Parent Meeting In Chiang Mai
Introducing the Best British Boarding School in Bangkok
For students aged 9-18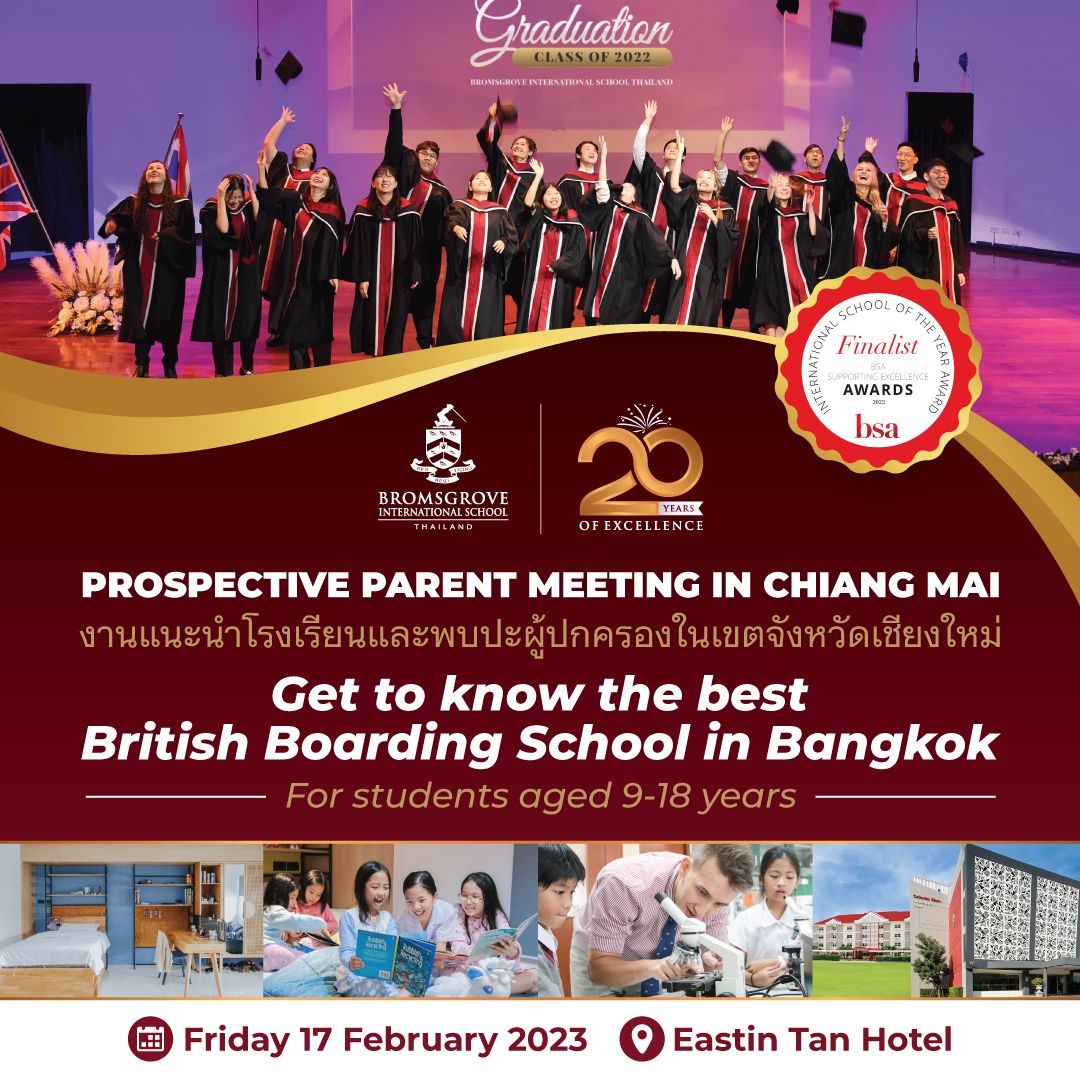 Friday 17 February 2023, 9:00 – 15:00
Eastin Tan Hotel Chiang Mai
Free Assessment Test (value 5,000THB) for students who are qualified with terms and conditions applied.
For further information, please contact admissions@bromsgrove.ac.th or call 02-821-6886
Bromsgrove International School Thailand (BIST) will host a prospective parent meeting on Friday 17 February 2023 at Eastin Tan Hotel, Chiang Mai from 09:00 onwards. BIST is a leading British international school with boarding facilities, located in Eastern Bangkok. We are affiliated with the prestigious Bromsgrove School in England (one of the most highly regarded and oldest co-educational boarding and day schools in the UK, established in 1553.)
This event is tailored for prospective parents to find out more about our school and the British National curriculum. At BIST we engage our learners by making learning fun, relevant, memorable and challenging. Our world class boarding provision is fully compliant with the UK based, Boarding Schools' Association (BSA) standards. Come and meet our Admissions team and see what your child's education could look like at Bromsgrove.
Contact us for more information or reserve a seat at admisssions@bromsgrove.ac.th or call 02-821-6886