Bangkok Patana School
---
FOBISIA Swim Invitational 2023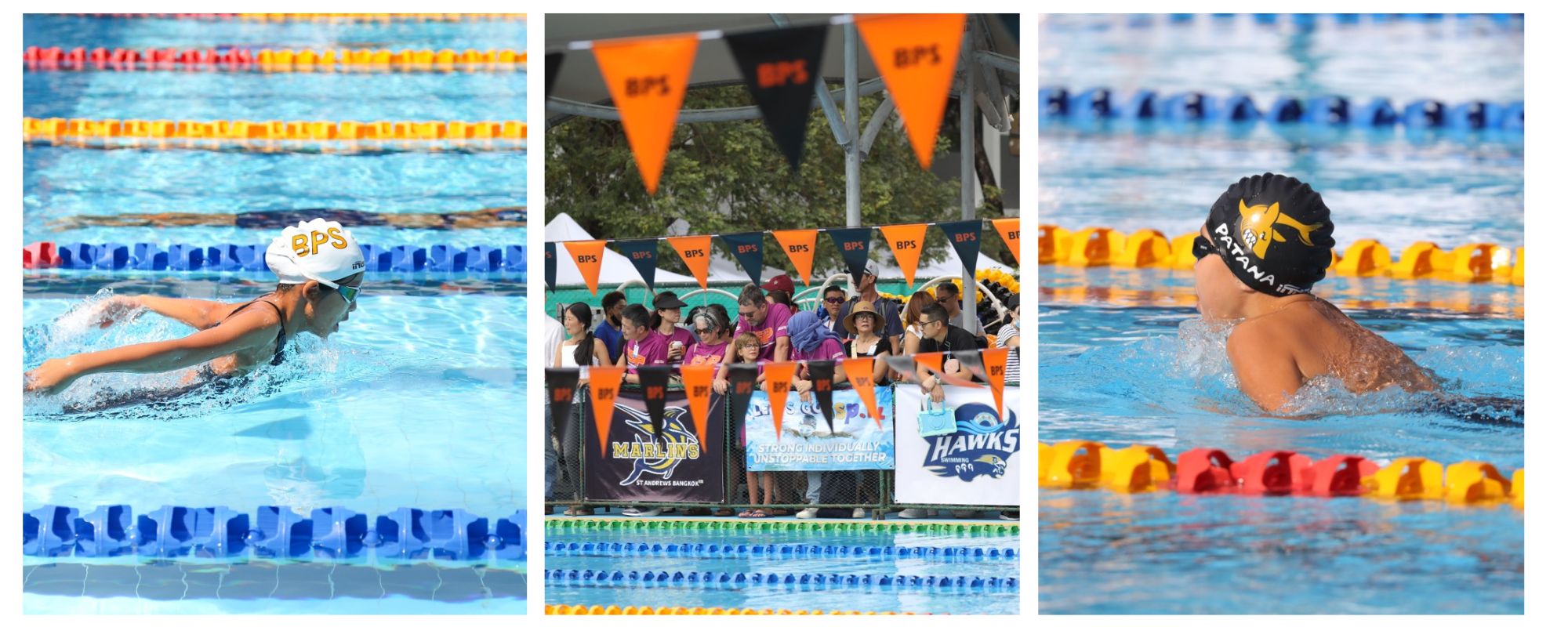 Bangkok Patana recently hosted the FOBISIA Swim Invitational 2023 – the first time since January 2019 that members of FOBISIA were able to compete back in the water alongside each other. This Invitational provided the opportunity for just under 800 students from 23 schools across six different countries to compete at a FOBISIA swimming competition once again, the largest to date! Schools represented included those from Thailand, Malaysia, Philippines, Brunei, Bangladesh and Laos.
The competition provided some fantastic competitive races across the weekend with a great display of talent across all age groups. Despite the pandemic, the quality of swimming in FOBISIA has not slowed down! The meet began on Friday with mixed relays and 400m individual events, providing a great balance of speed and endurance. Saturday and Sunday provided the opportunity for all 50m, 100m and 200m events to be completed along with the single-gender relays also. This fantastic opening to the weekend was certainly helped by the spectating parents creating a real buzz around poolside cheering on all swimmers. It was fantastic to see parents travel from overseas to help support their children and their team.
Swimmers, coaches and spectators had the opportunity to visit multiple food, beverage and retail vendors throughout the weekend, providing an 'athlete village' environment by the 50m pool. After the conclusion of the meet, awards were given to the Top 3 individual point scorers per age group, along with the overall team scores. Congratulations to the TigerSharks on winning the FOBISIA Swim Invitational this year, followed by Alice Smith School in second place and Bangkok Prep in third. We look forward to the opportunity of competing once again in the FOBISIA swimming community.