Details:

BCCT SME Group Meeting

On Wednesday 28th September at Lexicon Office from 5.00 to 6.15 pm (i.e. immediately before Joint BCCT/AMCHAM Marcoms Evening: For Marketers, By Marketers) – maximum 15 attendees. Members only.

Free entry. Please follow booking link below.

To keep the sessions succinct, the number of attendees is limited to 15 including a moderator. We will publish the topics for discussion in advance, and invite our members to join on a first-come first-served basis.

In this months BCCT SME Focus Group meeting, we will discuss:

- What information should the chamber make available to members in a new knowledge base?
- What information, and how, should members be sharing with each other to better promote themselves within the chamber?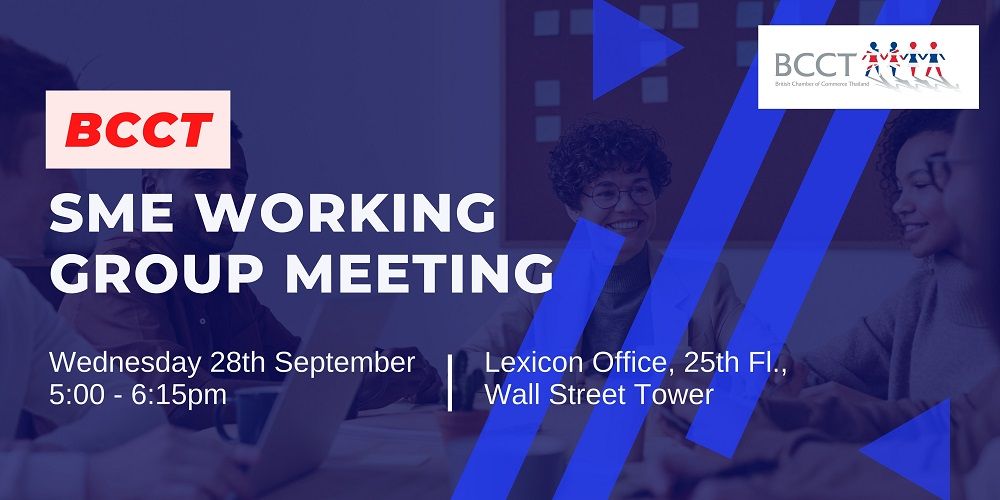 The session will take the following format:

- 5pm - 5:15pm: Introductions to attendees & tabled topics
- 5:15pm - 6:00pm: Focus session
- 6:00pm - 6:15pm: Review outcomes, actions to be proposed & next month's topics

The session will be moderated by former BCCT Board Member Gareth Davies of DDX.


Event policy: by registering for this event, you are providing consent for your details to be shared with our partners for this event.
Event Behaviour Statement: please click here