BCCT WEBINAR: Charging Forward: Thailand's EV Industry Outlook 2022

Thailand is home to a well-established auto industry. With existing infrastructure and labour, Thailand is poised to make the shift from manufacturing predominantly internal combustion engines (ICE) to electric vehicles (EV). In more recent years, we have seen concerted efforts at national-level from the Thai government to position Thailand as an EV hub of Asia.
Baker McKenzie's Future Mobility team Bulin Sanooj, Keerati Saneewong Na Ayudthaya & Varutt Kittichungchit will share their insights on the current legal landscape of the EV industry in Thailand and opportunities that lie ahead for investors, covering the Thai government's EV policy and national EV roadmap; investment promotion for EV and EV-related business; and EV-related tax structure and conditions for obtaining tax incentives for EVs.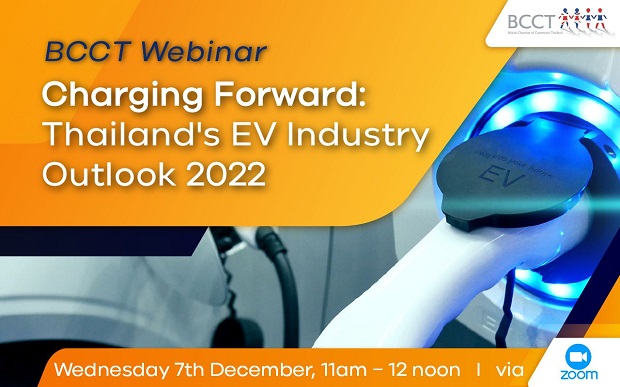 Date: Wednesday 7th December 2022
Time: 11am - 12 noon
Venue: via Zoom
Cost: free of charge
Booking: please click HERE

*The Zoom webinar link will be sent directly to your email one day in advance before the event date*