EXPANDED LISTING
An expanded listing is a great and cost-effective way of showcasing your company in the BCCT Handbook and Directory 2021 - Special 75th Anniversary Edition. You may add to your profile an effective advertisement, more details about your company, some images of your products or some additional photographs of key employees.
The Handbook has a shelf-life of 12 months and is an invaluable source of information for all users including BCCT members, other business people in Thailand, British chambers of commerce in Asia and UK, foreign chambers of commerce in Thailand, and British and European commercial, NGO and governmental organisations. It offers much useful data and an updated Directory of Members with full company details.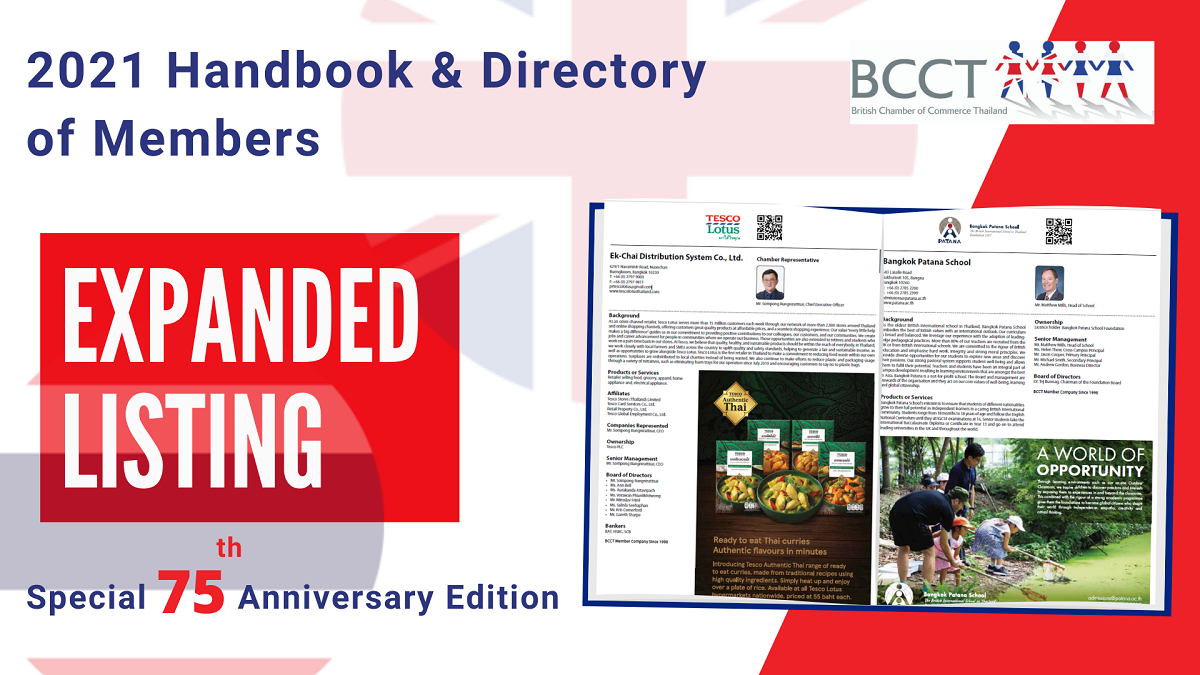 The fee for an Expanded Listing is very good value at THB 30,000 +VAT. If you would like to book an Expanded Listing or if you have any questions please email – jintana@bccthai.com - as soon as possible.