BCCT is delighted to welcome Mike Wanliss, Managing Director, Boots Thailand, who has been co-opted to serve on the board of directors.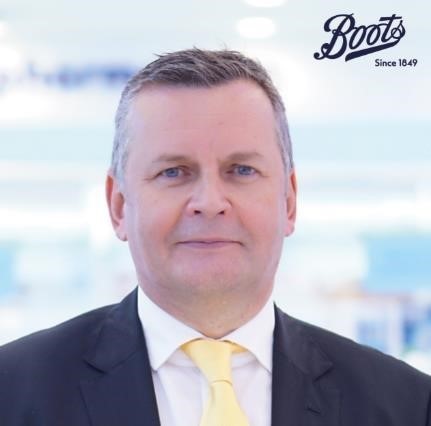 Mike is married to Karen, they have two grown up sons, Callum, who lives in Melbourne and Jack who lives in Dubai. Mike has many years experience in Retail in the UK with Kingfisher and for 8 years as Retail Director of the Co-operative Pharmacy, in 2011 Mike and Karen moved to Dubai where Mike led the development and growth of Boots Pharmacies in 6 Countries across the Gulf, in Jan 2019 Mike arrived in Bangkok to take on the role of Managing Director of Boots Thailand. Mike is a keen golfer and life long Stoke City supporter.
Boots Retail Thailand
Boots have nearly 300 Stores trading in Thailand having opened the first Store 23 years ago. Stores are across Thailand and as well as exclusive products supplied by the UK we also manufacture Boots product in Thailand that are sold here and across Asia. We currently employ nearly 2000 Colleagues in Thailand.
Boots Thailand is part of the Global Business, Walgreens Boots Alliance which trades as Walgreens in the US and Boots in the UK and other international Countries, Walgreen Boots Alliance purpose is to bring some of the best recognised Brands in Healthcare, Retail and Beauty with a purpose to help people across the world lead healthier and happier lives, our heritage goes back over 170 years centred on care for our customers, for each other and for our communities.