Details:

*Special thanks to AyaThai for their generous support*

BCCT WEBINAR #39 - A STAGED RECOVERY FOR GLOBAL TRAVEL AND TOURISM FROM COVID-19

Date: Wednesday 23rd September 2020

Time: 2.00 - 3.00 pm

Cost: free of charge for BCCT members only. THB 500 per person for non-members.

The webinar link will be sent to you direct one day in advance before the event date.

Speaker: Dr. David Beirman Ph.D, Senior Lecturer, University of Technology-Sydney

David Beirman is a senior lecturer in Tourism in the Management Discipline Group, University of Technology Sydney. David's 30 year career in the Australian travel industry prior to joining UTS in November 2009 involved retail travel agencies, HR management, wholesale tour operators, destination marketing, management organizations and in-service travel industry training. His specialist areas of research are tourism risk, crisis and recovery management and destination marketing. He is widely published in these fields and frequently interviewed on tourism risk and crisis matters on a wide range of international and Australian media platforms. David has been a keynote speaker at tourism academic and industry conferences all over the world. He has provided crisis and recovery management consultation to governments and tourism businesses in Australia and overseas. David's industry connections include membership of PATA's Risk and Crisis Management Task Force, Consular Consultative Group to the Australian Department of Foreign Affairs and Trade and board member of the Australian Travel Career's Council. Since 2012 he been co-Chair of the Tourism Risk, Crisis and Recovery special interest group of the Council of Australasian University Tourism and Hospitality Educators.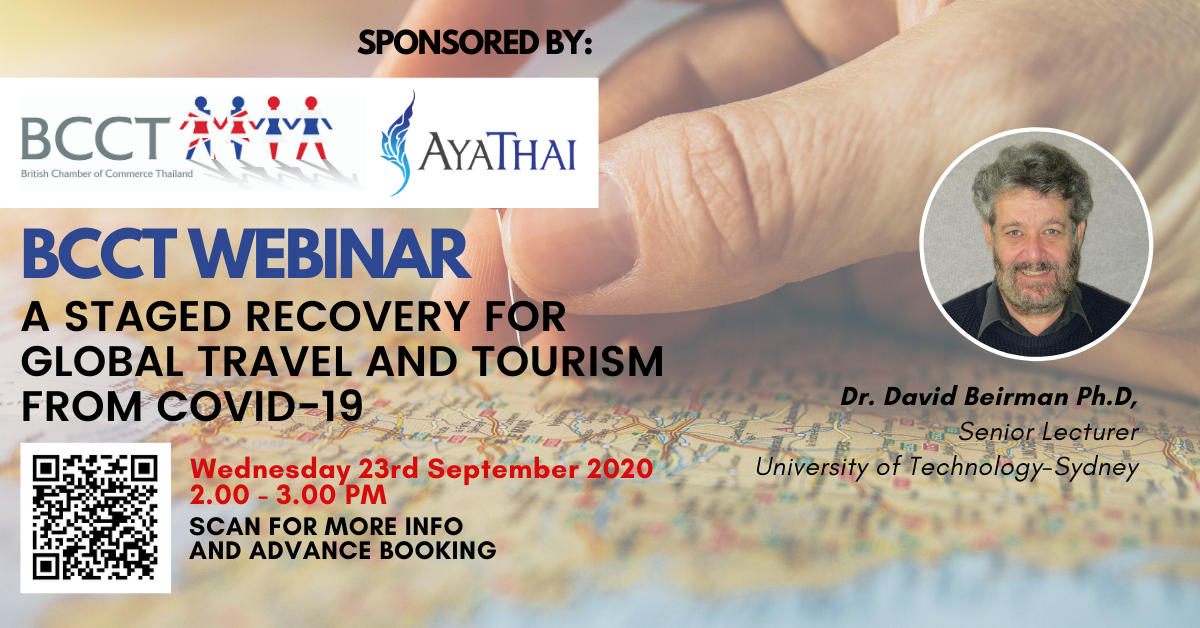 More about our sponsor please click the link below