2/4 - BCCT YOUNG PROFESSIONALS BUSINESS NETWORKING
The BCCT YP Group is excited to invite you to join us at our first BCCT Young Professionals Business Networking of the year on Thursday 2nd April 2020 at the exclusive The Cocoona Lounge on 19th Floor of Gaysorn Urban Village.

This is a great chance to meet new, like-minded young professionals from the Bangkok business community, and together we can share our common experiences, explore new ideas, discover new opportunities, and get to know our professional peers in a relaxed and open manner. Everyone is welcome at the BCCT YP Group, and we pride ourselves on our inclusivity and diversity of our members and attendees.
So please come along to the fantastic Cocoona Lounge, enjoy some delicious food and free-flow drinks, and enjoy a great Thursday evening with us!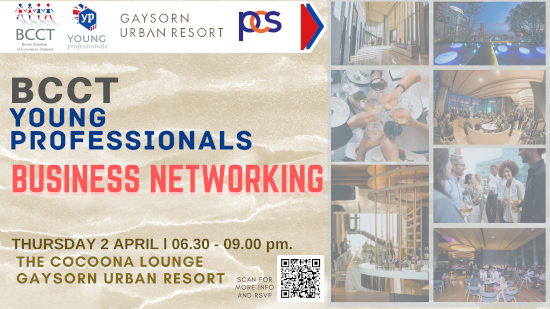 Event details:
Date: Thursday 2nd April 2020
Time: 6.30 - 9.00 pm (last drink at 8.45 pm)
Venue: Cocoona Lounge, Gaysorn Urban Resort on 19th Floor, BTS Chidlom exit 6. (map)

Agenda:
6.30 pm. Registration
7.15 pm. Welcome by YP group and lucky draw
9.00 pm. Close
Cost:
MEMBERS: THB 400 for advance booking / THB 500 at the door.
NON-MEMBERS: THB 800
This price includes free flow of beer/wine and special cocktail food menu.
Payment options: click HERE for payment methods or email banthita@bccthai.com
IMPORTANT NOTICE: The Ministry of Public Health on 9 March issued a letter stipulating that (a) entrants to Thailand from the following countries: China (including Hong Kong and Macao), South Korea, Italy and Iran must stay in a Thai government approved quarantine area for 14 days after entering Thailand and (b) entrants to Thailand from the following countries: Taiwan, Singapore, Germany, France, Japan (Hokkaido, Tokyo, Aichi, Wakayama, Kanagawa, Chiba, Okinawa, Kyoto, Osaka prefectures) and Spain must be registered and self-quarantine themselves for 14 days after entering Thailand.
Accordingly, we must ask that any person who enters Thailand from any of the countries listed in (a) or (b) above, within a period of 14 days prior to the event date to PLEASE NOT ATTEND this event.
BCCT regrets having to impose this requirement, in the interests of safeguarding the health of all who do attend this event.
Should there be any further announcements from the Ministry of Public Health, they will be emailed to all to whom this event flyer has been sent.
---
SPECIAL THANKS TO OUR GENEROUS SPONSORS

VENUE SPONSOR
GAYSORN URBAN RESORT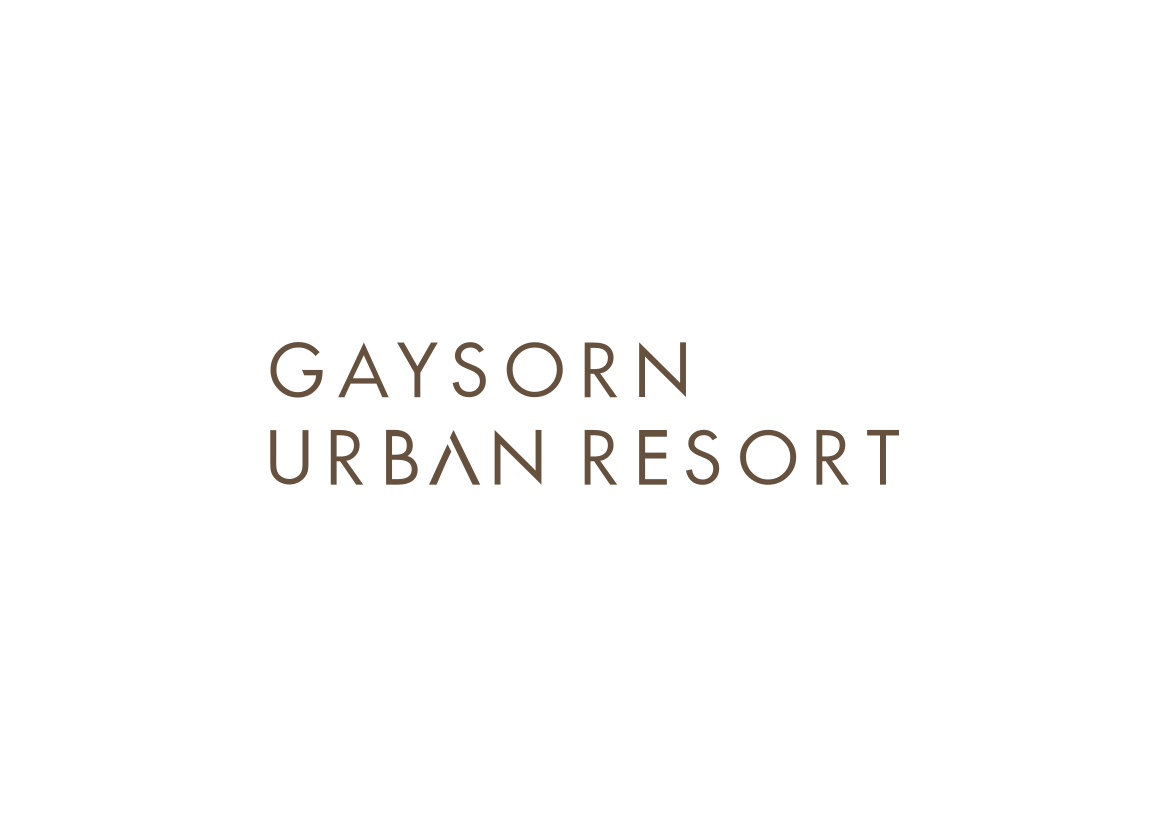 We celebrate the focal point where personal interactions, professional development and life's most meaningful experiences are blended together to produce an entirely new existence of oneself. Our signature Cocoon symbolizes nature's beauty, passion and energy. Organic and unique, the Gaysorn Village has curated shopping, dining and lifestyle experiences for every visitor to embark on their own journey.

CORPORATE SPONSOR
PCS SECURITY AND FACILITY SERVICES LIMITED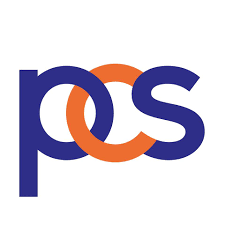 PCS Security and Facility Services Limited also known as PCS, was established in 1967. We have developed our wealth of expertise in Facilities Services in Thailand over 53 years, offering quality services to all types of properties by our experienced professionals. We currently have over 5,000 clients that are supported by our network of 21 branches.