Details:

The German-Thai Chamber of Commerce (GTCC), in collaboration with other bilateral chambers of commerce in Thailand, is delighted to invite you and your friends to join

GTCC Joint Chambers Luncheon "Thailand Economic Outlook 2020"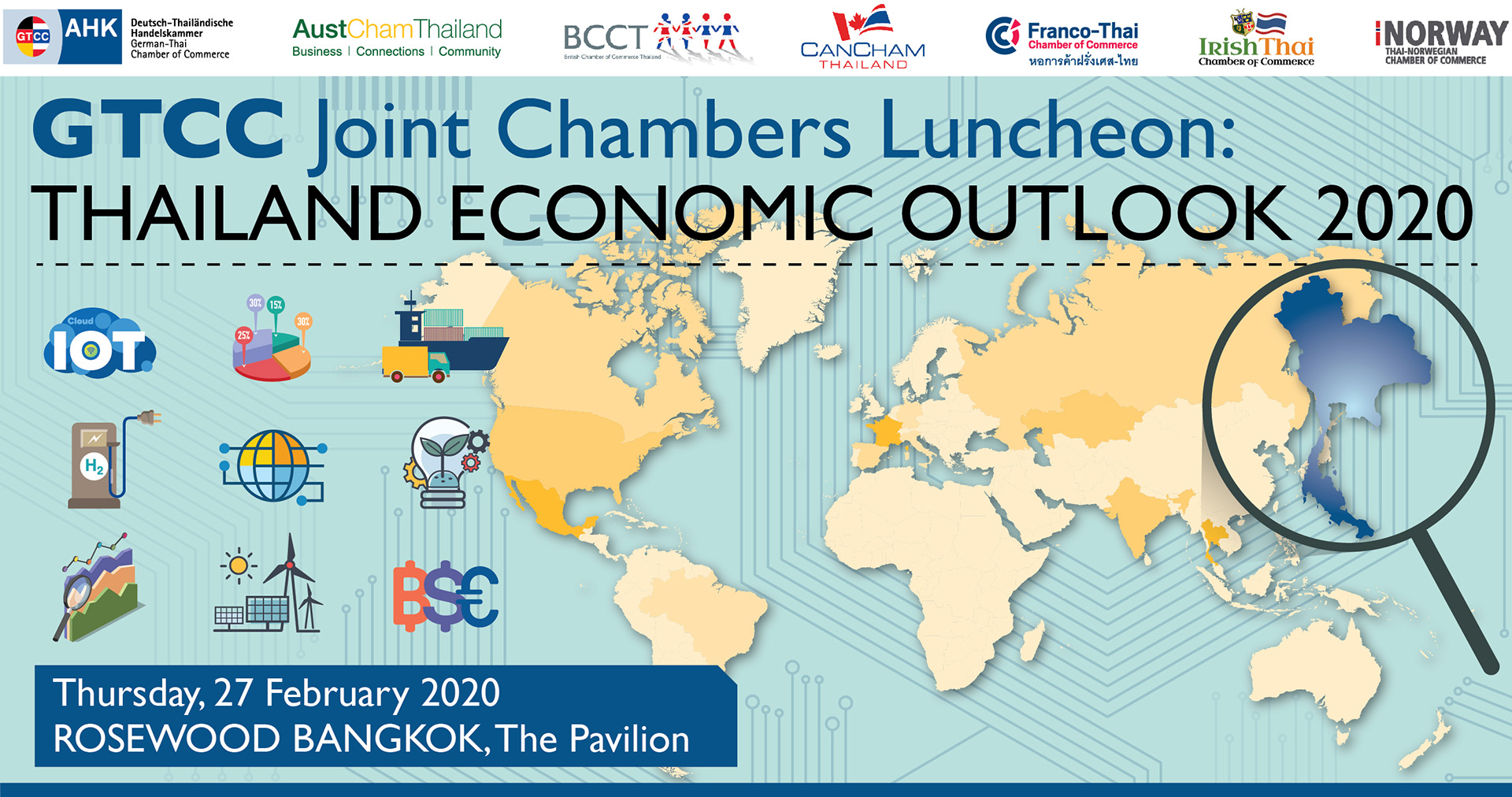 Ms. Birgit Hansl, World Bank Country Manager for Thailand, will be the keynote speaker on "Thailand: A Business Hub Ready for the Future?". The keynote will be followed by a panel discussion by representatives of GTCC member companies: Siemens Thailand, Leschaco (Thailand), Mercedes-Benz Manufacturing (Thailand), and Evonik (Thailand) as well as our special guest. They will discuss industry insights, sustainability, competitiveness and challenges such as digital transformation and mobility for Thailand.
Event details:
Date: Thursday, 27 February 2020
Time: 12.00 – 2.00 pm
Venue: The Pavilion, Rosewood Bangkok (map​)
Booking: Direct booking to GTCC, please click here