With a long history of Kra Canal studies and agreements, Kra Isthmus Project is one of the most controversial projects in the history of Thailand. Will Thailand make it this time? Many Thais hope that the gigantic investment of 55 billion US$ to begin with, would help jumping start Thailand's economy. It would also create a ripple effect among the ASEAN countries which would benefit from such as ambitious development. Besides, the Kra Canal will also be the solution to the congested Straits of Malacca, the busiest Sea Lane of Communication in the world. It is estimated that once the Canal is constructed, it would generate free flows of trade and development between the Indian and Pacific Oceans. India and China are projected to be the two giants of growth for the 21st Century. According to the latest poll conducted by the Songkhla University, about 74% of Southern people from 14 provinces have already agreed with the construction of the Canal project. Will the Thai Government agree to the suggestion? Can Thailand wait any longer? Will Thailand change?
Event detail:
Date: Thursday 1st February 2018
Time: 6.30 – 9.00 pm
Venue: Amari Phuket
Topic: Update and future plans for Thailand's Kra Isthmus Project
Speakers:
Gen. Pongthep Tesprateep, Chairman of Thai Canal Association (profile)
Pakdee Tanapura, Board member and International Director of Thai Canal Association (profile)
Cost & Payment: THB 890 including inter-buffet & soft drinks. Happy Hour from 5-9 pm 50% of all drinks including beer at THB 70 per glass and wine at THB 100 per glass. Food & beverages on guest's own account. Payment at the door direct to hotel. If you require tax receipt from the hotel, please present your company detail and tax ID at registration.
---
Special thanks to our sponsors
Royal Phuket Marina is a premier lifestyle destination combining Phuket's most exclusive residences, state-of-the-art marina, fine dining, exhibition hall, health club and commercial rentals. Asia's most sophisticated high-tech yachting haven, Royal Phuket Marina is the proud holder of several international awards, including the prestigious 5 Gold Anchor Award bestowed by the British Yacht Harbour Association. Royal Phuket Marina is a playground in itself and its gorgeous setting makes simply strolling along the boardwalk a pleasure!


Min 5,000 copies distributed every Friday with 80% sold
600+ locations in Phuket, Bangkok, Chang Mai, Krabi, Hua Hin, Pattaya & Samui
Most widely read and distributed weekly English newspaper in Phuket
Free in-room copies in over 40 top Phuket resorts & 250+ hotel lobbies
Free in 50+ high traffic locations including Phuket Immigration & all international schools
#1 on Google for "Phuket News" & "Phuket Classifieds"
10,000+ unique visitors daily & 32,000+ daily impressions
Updated daily with news alerts sent to over 10,000 readers
110,000+ genuine FB followers and likes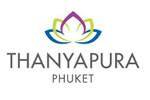 Thanyapura Health and Sports Resort home to the finest sports facilities, integrative health centre, mindful services and expert coaching, situated on the beautiful tropical island of Phuket. We are committed to improving your athletic performance and overall health, inspiring your mind and instilling well-being – all in order to help you optimise your life.


Budget Car and Truck Rental Thailand is an independent Budget System Licensee. For over 22 years, Budget has been Thailand's #1 short-term car and truck rental. We currently have a fleet size of approximately 4,400 vehicles. We are renowned for meticulously maintained vehicles and quality service. We offer a wide range of cars, 4WDs, SUV, MPV, trucks and minivans which will suit all of your rental needs. Our car hire fleet is constantly being updated to ensure you enjoy the best in comfort and safety. Driving is one of the best ways to see the sights of Thailand, and Budget offers customers the convenience of the largest car rental network, having over 27 car hire locations Thailand wide so you are never far from a pickup point or friendly service. Whether you want a single car or an entire fleet for short term or long term, call us now on 02-203-9222 or click www.budget.co.th