Details:
More details on AGM and Election (for BCCT members only), please click here
Event detail:
Topic: Thailand's 2018 Economy and Political Situation
Date: Thursday 25th January 2017

Time: 12.00 - 2.00pm (following the Annual General Meeting from 11.00am - 12.00)

Venue: The Landmark Hotel (BTS: Nana exit 2)
Cost: THB 800 per person including VAT (members) or THB 1,100 per person including VAT (non-members) including 3-course western set lunch
Payment: here
Cancellation policy: Reservations not cancelled within 2 business day of the event will be charged as a no-show and invoiced. If the event falls on a Monday or is preceded by a holiday, cancellation is required by the previous business day.
About the speakers:
Voranai Vanijaka is currently an Editor-in-Chief of GQ Magazine. He has a bachelor's degree in politics, philosophy and history and a master's degree in international business. He also teaches political communication and intercultural communication at Thammasart University. He wrote twice a week for the Bangkok Post. He won the MR Ayumongol Sonakul "Writer of the Year" award in 2011 for his Sunday columns.
Dr. Pavida Pananond is Associate Professor of International Business at Thammasat Business School, Thammasat University in Bangkok. She received her PhD from the University of Reading, UK. She studies the internationalisation of firms, global value chain, and economic upgrading, with reference to emerging markets. Her research has appeared as book chapters and articles in peer-reviewed journals, including Multinational Business Review, Journal of International Management, and Asia Pacific Journal of Management. Her commentaries have also been published, and cited in local and international media,including The Economist, Financial Times, and the BBC. She regularly provides briefings to diplomatic missions, chambers of commerce, and multinational companies.
Tim Leelahaphan is responsible for macroeconomic coverage of Thailand, based in Bangkok. He is regularly quoted in the media and received votes for the Institutional Investor 2016 All-Asia Research Team. Prior to joining Standard Chartered, Tim was the Thailand economist for Maybank Kim Eng Research. He also previously worked as a markets strategist for the Financial Markets Division at Siam Commercial Bank and a research assistant for the Global Markets Strategies Group at Barclays Global Investors in London. Tim holds a PhD in Economics from the University of Warwick, UK, and a Bachelor of Economics (First Class) from Chulalongkorn University, Thailand.
---
Thank you to our sponsors: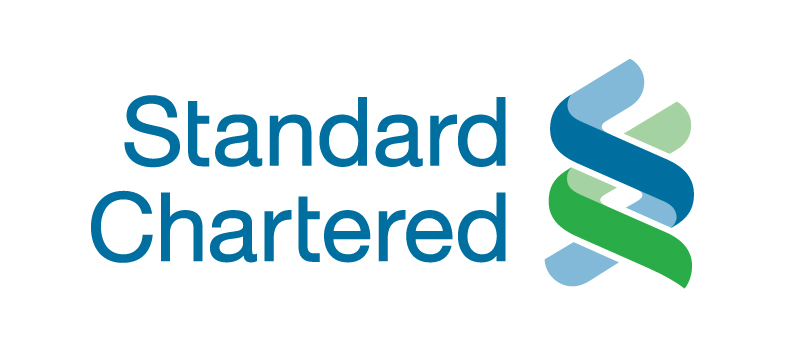 Standard Chartered Bank (Thailand) is a member of the Standard Chartered Group, a leading international banking group, with around 84,000 employees and a 150-year history in some of the world's most dynamic markets. We bank the people and companies driving investment, trade and the creation of wealth across Asia, Africa and the Middle East. Our heritage and values are expressed in our brand promise, Here for good.
Standard Chartered Bank (Thailand) operates through 2 core businesses:
Commercial Banking provides opportunities to enhance and expand our reach into the mid-sized corporate segment.
Corporate & Institutional Banking serves corporate and institutional clients, with services in trade and corporate finance, cash management, lending, securities services an FX.

Hill Risk Consulting (Thailand) established in 1992 in Hong Kong, Hill & Associates has been operating for more than 20 years with offices in China, Hong Kong, Singapore, India, Indonesia, Malaysia and Thailand. The company is owned by G4S plc, the world's largest private security company. Our staff of more than 120 includes experts from around the world in fields ranging from security, law, accounting, banking, military, risk analysis, computer forensics and cybersecurity. At Hill Risk Consulting (Thailand) Ltd we identify, assess and mitigate risks to protect our clients and add value to their business, serving as a trusted advisor to MNCs across a wide spectrum of industries.

Budget Car and Truck Rental Thailand is an independent Budget System Licensee. For over 22 years, Budget has been Thailand's #1 short-term car and truck rental. We currently have a fleet size of approximately 4,400 vehicles. We are renowned for meticulously maintained vehicles and quality service. We offer a wide range of cars, 4WDs, SUV, MPV, trucks and minivans which will suit all of your rental needs. Our car hire fleet is constantly being updated to ensure you enjoy the best in comfort and safety. Driving is one of the best ways to see the sights of Thailand, and Budget offers customers the convenience of the largest car rental network, having over 27 car hire locations Thailand wide so you are never far from a pickup point or friendly service. Whether you want a single car or an entire fleet for short term or long term, call us now on 02-203-9222 or click www.budget.co.th