Details:

Date: Thursday 12th March 2015

Time: 9.00 am - 5.30 pm (registration at 8.45 am)

Venue: Emerald Room 1(Lobby Floor) , Holiday Inn Silom, 981 Silom Road (Nearest Skytrain: Surasak BTS station exit 1)

Topic: Leading with Questions

Training Provider: Peter Cauwelier, Certified Action Learning Coach, Managing Director of World Institute for Action Learning

Language: This workshop is conducted in English

Cost: THB 7,500 net per person for BCCT members & THB 8,500 for non- members inclusive of VAT, course material, coffee breaks and buffet lunch

Introduction:

In the past, successful leaders used to make the decisions, solve the problems, command, control and use power. This worked well in times of stability, certainty and limited change. Today we live in turbulent, challenging and rapidly changing world that demands a radically different way to lead people successfully.

Today successful leadership is about knowing what great questions to ask and carefully listening to the answers. It's about asking questions that inspire, motivate and empower the organisation.

How will you benefit?
Enhance your leadership capability and business success by:
-Discover new and different way of doing business
-Be challenged way out of your comfort zone
-Network with other senior business leaders
-Apply useful leadership & business tools
-Certificates of achievement from the World Institute for Action Learning

Program overview:

This is a very practical, short, sharp and highly interactive 1-day senior leadership development programme that will immediately enhance leadership performance. It is designed from extensive research and development outlined in the internationally acclaimed book "Leading with Questions" by Prof Michael Marquardt.

More information: http://members.bccthai.com/asp/view_doc.asp?DocCID=2689

About the speaker: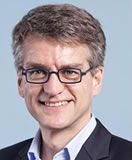 Your programme leader is Peter Cauwelier, Certified Action Learning Coach, Managing Director of WIAL Thailand, and member of the board of the World Institute for Action Learning. Peter is a highly experienced executive with more than 20 years experience leading teams in Asia and North-America. As consultant, Peter helps teams become more effective, and take ownership for their organization's results. He has successfully introduced Action Learning in leadership development programs in leading organizations in Thailand, the Philippines and Singapore.

Peter delivers programs in English, French and Thai.